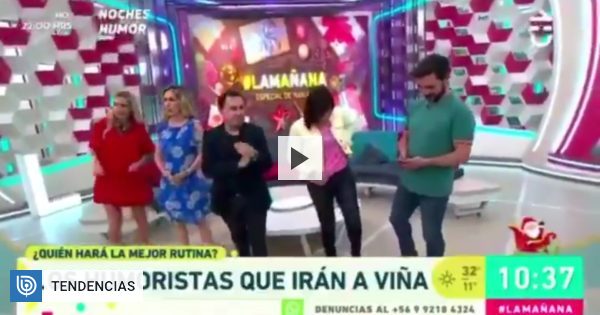 [ad_1]

Chilevisión is the only channel this morning decided to broadcast in the morning rather than playing a Christmas movie. However, editing supervision makes it clear that the program was recorded.
In this chapter the panelists Paulina Rojas, Scarleth Cárdenas, Rafael Cavada and Cristián Pérez; who analyzed what would be the performance of comedians at the Viña del Mar Festival.
However, when they returned from the main tone of the room, the failure starring Pérez and Cavada made it clear that the program had been recorded. At that time, everyone gave their opinions about comedians, but TVN journalists forget the name of the artist who gave life to "Violento Parra".
At that moment "Chico Pérez" throws rudeness into the air and forced production to continue back to the panel of the journalistic notes mentioned above.
Cavada had no choice but to apologize for his mistake and then told him that the comedian's name was Mauricio Palma.
The magic of television pic.twitter.com/ACL1EUuqIN

– TELE (@Televisivamente) December 25, 2018
Furthermore, and more calm, they managed to link again on television and proceed normally in the program, even though everyone had noticed that it was delayed.
The moment was captured by Twitter user @Televisivamente, who published it on social networks.
[ad_2]

Source link