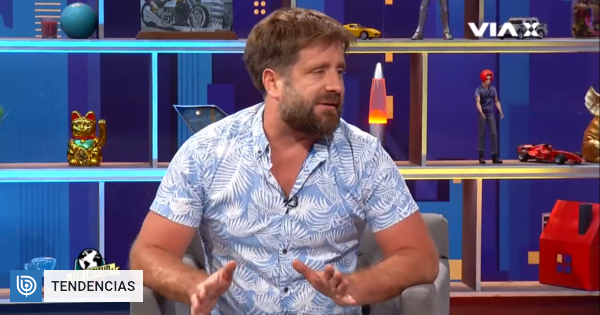 The actor Marcial Tagle he was invited late into the night Ugly Latitude Via X, where it refers to the difficult presence of actors on television. In his comments, he mentioned the directors Vicente Sabatini and María Eugenia Rencoret.
Tagle said that changes in the "industry" have been positive, taking the example of the cases of Mega and Canal 13, which outsource their production with AGTV.
"They are from another era, things have changed, the industry has been atomized and seems super good, I like the new platform and we have to get out and win the game," he said.
On the other hand, the artist suggests that there are very few actors who have real opportunities on television, adding that it is the key to having closeness with great directors.
"This is very chaotic, cWhen you are not a gift from the Quena Rencoret or Vicente Sabatini, you are out. The regalones they are 25 and they are framed, they are 25 and you are shit and another 2000 actors are out ", he maintains.
It should be noted that Tagle only had extensive contracts with television houses. This was more than 10 years ago, when he played "Pablo Pinto" on the sitcom Married to children.
Without going further, the artist himself indicated that he himself asked to conclude this link, because he wanted to dedicate himself to other work.
"I have a contract for 6 years at Mega and I have to ask for it to be cut, because I lost a lot of projects ", said the actor.