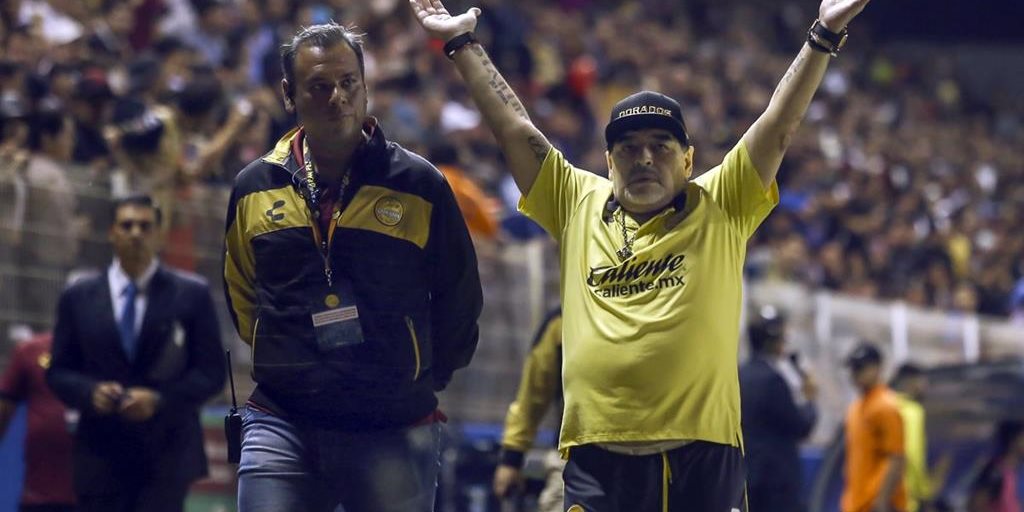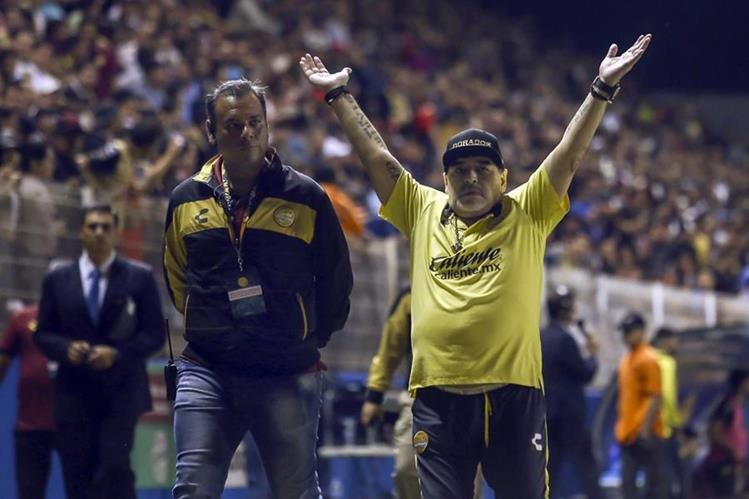 Mexican Edson Rivera scored in the 75th minute to decide on a duel where Dorados was better but San Luis released at least two clear goal opportunities.
Also read: Outstanding play from Standard de Liège that doesn't end in the goal against Sevilla
In Culiacán, northwest Mexico, Maradona Dorados was superior with repeated arrivals to the area led by Ecuador Vinicio Angulo, which appeared three quarters of the court forward.
Angulo shot over the goal in the seventh minute, Argentina's Jorge Cordoba came late to the center on 14 and Ecuador put the ball at the set piece on the 17th in three place arrivals.
INCREDIBLE: because of protesting and against Alfonso Sosa, rival coach, Diego Maradona was expelled and missed the last round at Ascent MX. pic.twitter.com/WKiBwLUolF

– SportsCenter (@SC_ESPN) 30 November 2018
San Luis, led by Mexico's Alfonso Sosa, were close to goals through Fernando Madrigal at 24 and Argentina's Nicolás Ibañez failed in the 25th attack.
After Angulo again created twice as much danger, in 44 Ibáñez let go of his goal. Only with the goalkeeper, he quickly finished and failed.
Also read: The AFA offers Scaloni to continue as coach until the 2019 Copa América
In the second half again Dorados came out with the ball and took possession of the meeting with repeated arrivals to the area until the 75th minute, with a free kick, Angulo received the ball, headed for the area and Rivera intercepted the ball to put it on the door defended by Carlos Rodríguez.
San Luis looked for an equalizer and the match ended at a good pace because Sinaloa took advantage of space and was also offended.
In 80, Jorge Sanchez fired on one side with a free kick by Los Dorados, after which he slowed down the challenge.
Controversial steps occur in discounts. Angulo fell in the area. According to the video there were no mistakes but Maradona went to the referee and also shouted at the San Luis coach and entered the court, which made him have to be expelled.
On Sunday San Luis will receive Gold that will not have & # 39; golden child & # 39; on the bench.
The tournament winner will have half a ticket for Promotion to the First Division next May. If he is also crowned in Clausura his promotion will be immediate, but he must play a match against the king of the first semester championship 2019.
Related content
> With Messi's goal and another by Piqué, Barcelona beat PSV
> The Paris SG approached the eighth and left Liverpool on the brink
> The French couple named their son as two world champions: & # 39; Griezmann Mbappé & # 39;