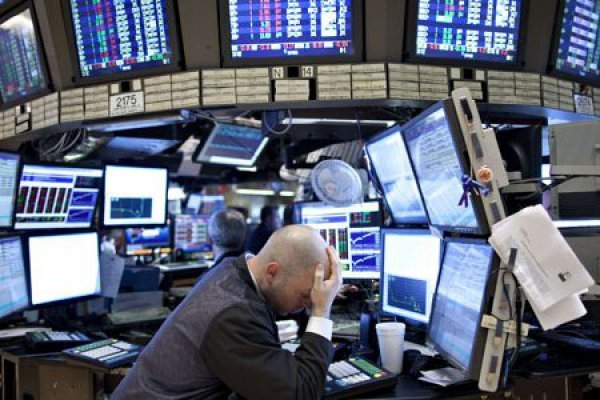 The new escalation of the trade war has an impact on current global exchange.
Every expectation that a speech by Jerome Powell, president of the United States Federal Reserve, gave room to the stock market was ruled out after China announced that it would impose tariffs on the United States.
Although at first, Powell's comments at the central bank governor's international symposium held today in Jackson Hole dampened its impact, at this time Wall Street added losses which in some cases reached 3%.
The Dow Jones industry fell 2.37%, while the S&P 500 and Nasdaq compounds were down 2.59% and 3%, respectively.
Companies that depend on supply chains supplied by China, such as Nike, Apple and Caterpillar, fell sharply.
At the same time, assets that are considered safer are increasing.
The yield on the 10-year US Treasury bond is down 8 basis points today, close to breaking the 1.5% line.
At the same time, the Japanese yen, considered one of the safest currencies in the world, was highly valued against the dollar, the euro and the Hong Kong dollar, and the price of gold rose nearly 2% to US $ 1,526.96 per ounce.
Chilean stock market
Like other Latin American stock markets at the moment, the wheel of Santiago moves to follow the rhythm of international decline.
In the end, the S&P IPSA benchmark index fell 1.90% to 4,649.15 points, reaching its lowest value since March 2017.
In general, the victims are quite transversal, with only six of the 19 actions that are the basis for getting selective at the moment, the biggest loss seen in one of the most open actions against commercial warfare: CAP.
The metallurgical company lost 5.38% of its value, reaching $ 5,960.20.
Fed versus trade war
This morning Fed Chair Jerome Powell He stressed that the agency would act "as appropriate to maintain expansion" of the world's first economy.
Powell considers that the uncertainty left by trade disputes between the US and China within the framework of central bank policy is a "new challenge", stressing that there are some influential capacities in international trade negotiations.
However, the calming effect of messages to be had on the stock market was limited by the announcement of new tariffs, which left the possibility that the first two countries in the world reached a ceasefire even further. This also sparked fears about the state of the global economy again, with more votes predicting a recession.
Source link