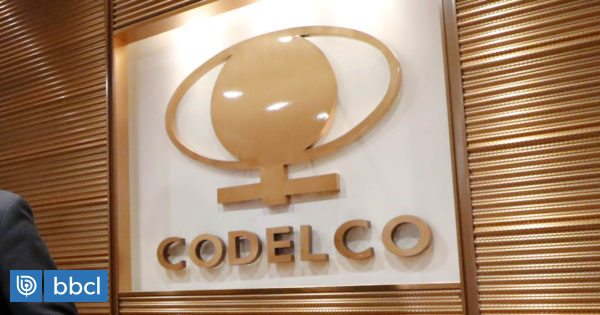 Economists agree that an increase in copper productivity is expected, in the medium to long term, for Codelco, after its arrival in the presidency. Octavio Araneda, who will take up the assignment in September.
Last Friday, Nelson Pizarro, who will soon leave the mining company, resigned to the head of the company, after weeks of uncertainty about the future of his position.
With his resignation, the vacancy was filled by Octavio Araneda, who is a civil engineer at the mine and has a history of more than 33 years in the mining industry.
For Víctor Salas, Ph.D in economics at Catholic University of Louvain in Belgium and professor at the University of Santiago de Chile, copper production will increase, although he also indicates that it will depend on the outcome of negotiations and changes in technology being implemented. .
https://media.biobiochile.cl/wp-content/uploads/2019/07/416-cuna-codelco-salas.mp3
Salas added that the main challenge for Araneda's new president was to maintain the commissioning process of the Chuquicamata underground mine and make it productive, because it meant merging new machines and laying off people.
For César Valencia, Alpari's economic analyst, the biggest problem for Araneda is negotiations with trade unions, because cost reduction, in which direction Codelco should aim, implies a reduction in personnel, despite changes, according to Valencia, must be positive in the medium and long term.
https://media.biobiochile.cl/wp-content/uploads/2019/07/417-cuna-codelco-valencia.mp3

The economic coordinator of the MBA from Universidad del Desarrollo and economic analyst, Pavel Gómez, commented that the arrival of Octavio Araneda to Codelco's Presidency had produced good expectations, suggesting that the emphasis would be on improving Codelco's efficiency
https://media.biobiochile.cl/wp-content/uploads/2019/07/415-cuna-codelco-gomez.mp3

Octavio Araneda has spent most of his career at the institution, becoming vice president of Operations Centro Sur, and now in September he will become CEO of Codelco.