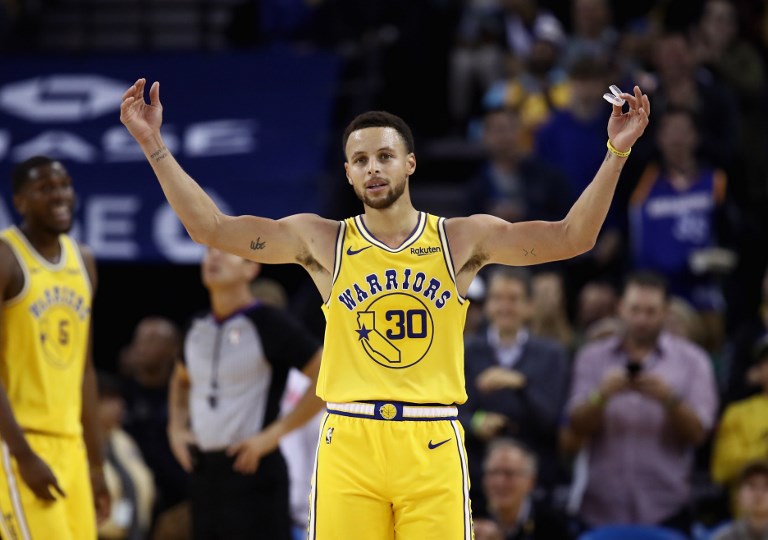 The two-time NBA Most Valuable Player has been 'dying to play,' says Golden State coach Steve Kerr

LOS ANGELES, USA – Golden State Warriors star Stephen Curry will return from injury to the Pistons in Detroit on Saturday, December 1, coach Steve Kerr said Wednesday.
The ruled curry out of the two-time defending champions' marquee match against the league-leading Raptors in Toronto on Thursday, despite the fact that Curry is "dying to play."
He said Curry, recovering from a left groin strain on November 8, had "looked great" in practice over the last two days.
But the team had to proceed with caution in the early going of the season.
"If this were a playoff game, he would absolutely be playing," Kerr said. "But it's November. Caution is the word of the day."
Not only because of the Raptors, but also because it has memories, Dell Curry, played there from 1999 -2002.
Curry, a two-time NBA Most Valuable Player, got off to a strong start this season as the Warriors launched their bid for a third straight NBA title. He was averaging 29.5 points, 6.1 assists and 5 rebounds and shooting 49.2 percent from the three-point range before he was hurt.
In the 10 games that Curry has missed, the Warriors are 5-5. That includes a rare four-game losing streak, even though they have bounced back with 3 straight victories. – Rappler.com
Source link