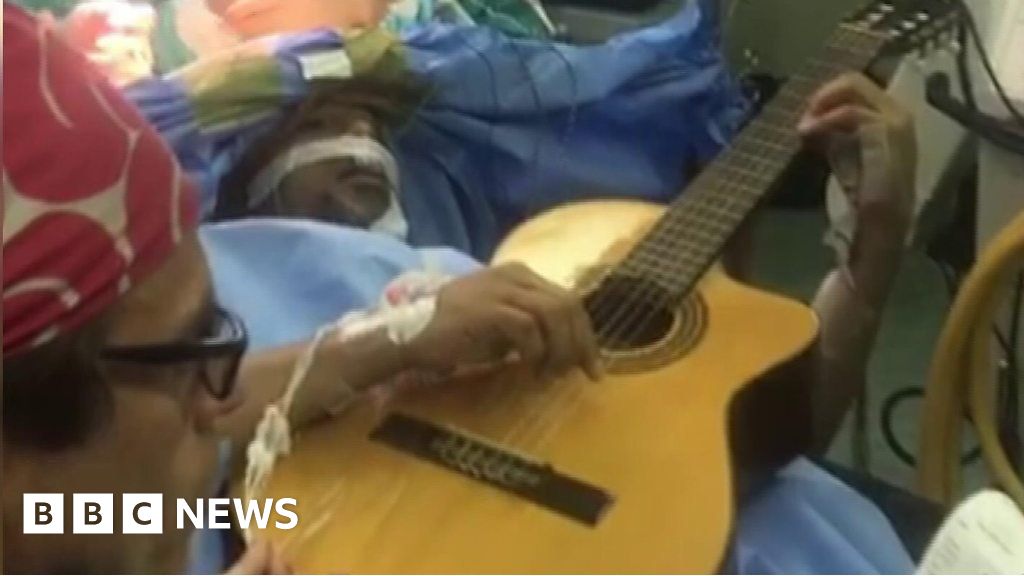 [ad_1]

When Moses Manzini was diagnosed with a benign brain tumor, the surgeons decided there was only one way to do surgical removal: when Moses woke up.
Very unusual practice in South Africa, surgeons woke Moses from drugs after drilling holes in his head and asking him to play the guitar while they were operating.
Even though they removed 90% of the tumor, they could not be sure it would not return.
Moses only hoped to continue making music, with the surgeons even promised to buy the next album.
Video reporter: Vauldi Carelse
[ad_2]

Source link