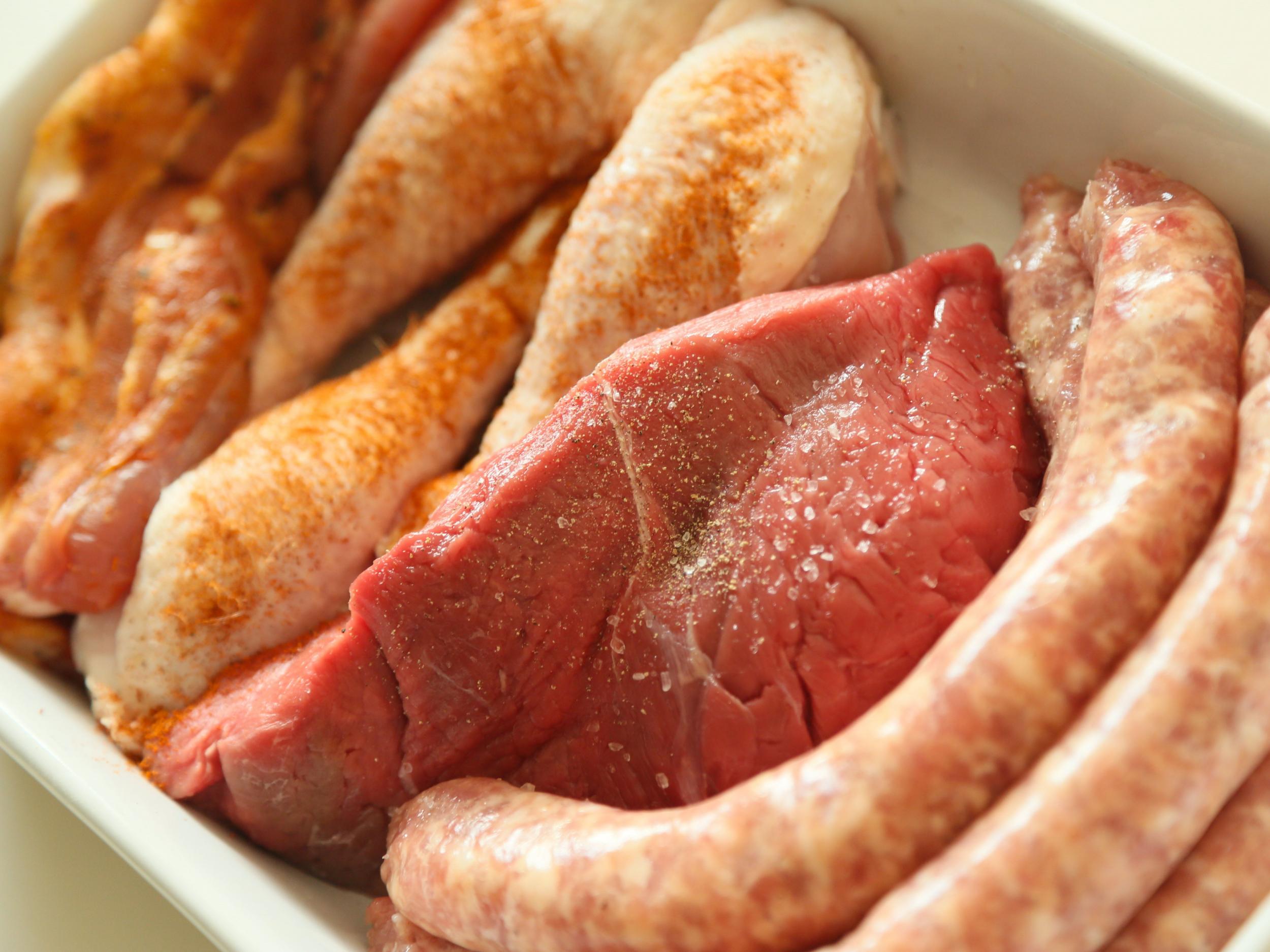 A senior food scientist and prominent NHS doctor has joined politicians from all over Parliament to demand action against the risk of cancer from processed meats such as bacon and ham.
In a joint statement, they called for government action to raise awareness in a manner similar to a campaign about the health hazards of sugar and fatty foods.
They cite the "growing consensus of scientific opinions" that nitrite in processed meat produces the production of carcinogenic nitrosamines believed to be responsible for colon cancer.
Join in Independent Thoughts
For exclusive articles, events and ad-free reading only for
£ 5.99
€ 6.99
$ 9.99
a month
Get the best from Independent
By subscribing to Independent Minds to be fair
£ 5.99
€ 6.99
$ 9.99
a month
Get the best from Independent
Without advertising – to be fair
£ 5.99
€ 6.99
$ 9.99
a month
A 2015 report by the World Health Organization classifies processed meat as a group one carcinogen that can cause 34,000 cancer deaths worldwide per year. The new analysis shows this could equate with 6,600 cases of bowel cancer in the UK each year.
Belfast Queen's Institute Director for Global Food Safety Professor Chris Elliott, senior cardiologist Aseem Malhotra and leading nutritionist Chris Gill from the University of Ulster joined politicians including Labor Party deputy leader Tom Watson in making calls to action.
"There is a scientific consensus that nitrite in processed meat produces carcinogenic nitrosamine production – and therefore increases cancer risk for those who regularly consume traditional meat and ham," they said.
"For this reason, we are concerned that it is not enough to raise awareness of nitrite in our processed meat and its health risks, very different from the warnings issued regularly about sugar and fattening foods.
"A united and active front is needed from policy makers, the food industry and the cancer care community.
"We must work together to raise awareness of their risks and encourage the use of far more extensive nitrite-free alternatives that are safer and can reduce the number of cancer cases."
Dr. Malhotra said the failure to act on evidence of damage from nitrite risks risking comparisons with the rejection of the tobacco industry in the past to accept the dangers posed by cigarettes.
"Nitrite is used to cure bacon and ham, but when the meat is cooked and digested by humans, they make nitrosamines," he said. "Ketika datang ke nitrosamin, tidak ada jika, atau tetapi; mereka karsinogenik.
"Namun, terlepas dari fakta-fakta ini, sebagian besar daging yang dijual hari ini masih mengandung karsinogen berbahaya ini. Tidak hanya ini, mengingatkan pada sikap industri tembakau pada tahun 1990-an, beberapa dari mereka dalam bisnis membuat dan mengatur makanan terus mengklaim bahwa risiko kesehatan dari daging yang disembuhkan dengan nitrit dapat diabaikan.
"Tindakan pemerintah untuk menghilangkan nitrit dari daging olahan seharusnya tidak jauh. Juga tidak ada hari yang diperhitungkan bagi mereka yang terus memperdebatkan fakta yang tak terbantahkan.
"Industri daging harus bertindak cepat, bertindak sekarang – atau dikutuk dengan pukulan reputasi yang sama dengan yang berhubungan dengan tembakau."
Dr Malhotra menolak klaim industri nitrit sangat penting untuk pelestarian daging olahan, menunjuk pada penghapusan bahan kimia dari produksi ham Parma dan penggunaan proses alami alternatif oleh produsen termasuk Nestle di Perancis dan Finnebrogue di Inggris.
Penandatangan lain pernyataan itu, mantan juru bicara lingkungan kerja Buruh, Kerry McCarthy, mendesak pemerintah untuk "melihat lebih dekat apa yang dapat dilakukan untuk meningkatkan kesadaran akan risiko dari bahan kimia ini dan membujuk industri makanan untuk membuat daging dan hamnya lebih aman".
She added: "These chemicals do not have to be in our food – and in years to come I am sure we will look back in disbelief that we allowed their use for so long."
Also putting their names to the call for action were the chair of the all-party parliamentary group on food and health, Conservative MP Sir David Amess; Commons Environmental Audit Committee chair Mary Creagh; the vice-chair of the all-party parliamentary group on cancer and Liberal Democrat peer Baroness Walmsley; Conservative MEP John Proctor, a member of the European Parliament food safety committee; and the chair of the Cancer Fund for Children, Wendy McCulla.
Press Association
Source link