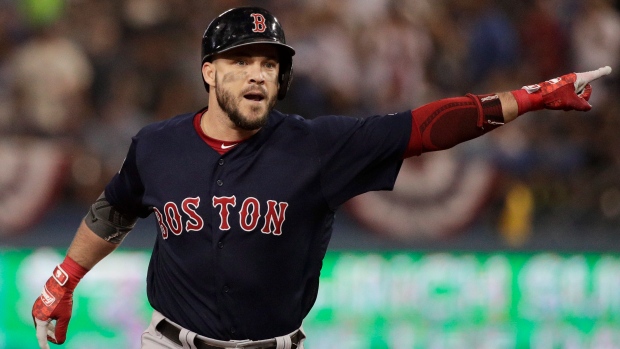 [ad_1]

MVP Seri Dunia will return to Boston.
According to Jeff Passan from Yahoo Sports, Red Sox and first baseman / outfielder Steve Pearce has agreed to a one-year agreement, $ 6.25 million.
MLB.com Mark Feinsand noted that there was no incentive in the agreement, but there was an award bonus.
Pearce joined the Red Sox in trading with the Toronto Blue Jays and went on to help Boston secure their fourth World Series title in the last 15 years, taking home the World Series MVP award after a pair of home runs in Game 5. In the regular bat season, divided between Toronto and Boston, he has 11 home runs and 42 RBI with OPS 0.890. But it was in the playoffs that he brought to another level.
Passan noted that Boston wanted to keep the core of its world championship intact and the signing of veteran Pearce was the first step towards that.
Next on the list they are free agent starters Nathan Eovaldi, which they got in mid-season trading with the Tampa Bay Rays.
[ad_2]

Source link