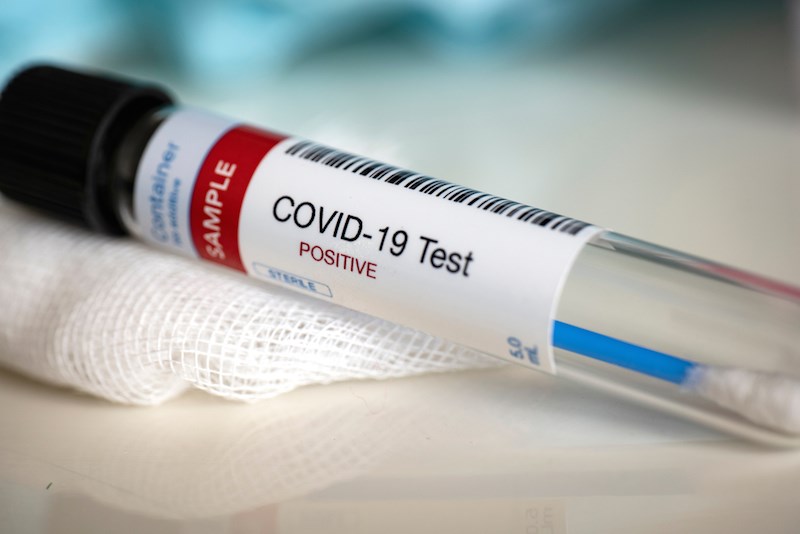 NEWS RELEASE
COVID-19 / HEALTH / HEALTH
*************************
As of today, December 6, Nova Scotia has 88 active cases of COVID-19. Four new cases were identified Saturday, December 5.
All new cases are in the Central Zone. Three cases are being investigated. One case relates to travel outside Atlantic Canada and the person has isolated himself as needed.
"I am delighted to see a drop in new cases this weekend. This reflects the commitment of the people of Nova Scotia to follow public health measures and do their part to help slow the spread of COVID-19," said Prime Minister Stephen McNeil. "I know it is difficult to be away from family and friends, but I want to encourage everyone to remain vigilant and continue our progress in overcoming the virus."
Nova Scotia Health Authority laboratories completed 1,171 Nova Scotia tests on December 5.
Yesterday there were 394 tests conducted on the quick test pop-up site on Halifax. No positive test results have been identified on the site.
Since October 1, Nova Scotia has completed 75,833 tests. There were 279 positive cases of COVID-19 and no deaths. There is no one currently in the hospital. Age of cases ranged from under 10 to over 70 years. One hundred and ninety-one cases have now been resolved. Cumulative cases may change when data is updated in Panorama.
"I know things look better than a few days ago and that's good news, but COVID-19 is still there," said Dr. Robert Strang, Nova Scotia's chief health medic. "I continue to ask for the patience, understanding and cooperation of the people of Nova Scotia with the new restrictions imposed and the public health measures we have been following for months. This is what will keep our community safe."
Visit https: // self assessment.novascotia.ca/ to conduct a self-assessment if you have had or are experiencing:
fever (i.e. chills / sweating) or cough (new or worsening)
Or:
Two or more of the following symptoms (new or worsening):
— sore throat
– runny nose / stuffy nose
– headache
– shortness of breath / difficulty breathing
Call 811 if you are unable to access online self-assessments or want to talk to a nurse about your symptoms.
When new cases of COVID-19 are confirmed, public health is working to identify and test people who may have had close contact with that person. The confirmed people will be directed to self-isolate at home, away from the public, for 14 days.
Anyone traveling outside Atlantic Canada must self-isolate for 14 days. As always, any Nova Scotian experiencing symptoms of acute respiratory illness should limit their contact with other people until they feel better.
It remains important for Nova Scotians to strictly adhere to public health directives and directives – good hand washing practices and other hygiene measures, maintaining physical distancing when and where needed. Wearing a non-medical mask is mandatory in most indoor public areas.
The rules regarding inter-provincial travel in Nova Scotia, New Brunswick, Prince Edward Island and Newfoundland and Labrador have changed. The prime ministers of the four Atlantic provinces warned against nonessential travel to neighboring provinces. Currently, all non-essential trips to Prince Edward Island, New Brunswick and Newfoundland and Labrador require 14 days of self-isolation. All public health directives in each province must be followed. Under the Nova Scotia Health Protection Act orders, visitors from outside Atlantic Canada must self-isolate for 14 days unless they complete self-isolation in another Atlantic province.
Nova Scotians can find accurate and up-to-date information, hand washing posters and fact sheets at https://novascotia.ca/coronavirus.
Businesses and other organizations can find information to help them safely reopen at https://novascotia.ca/reopening-nova-scotia
Quick Facts:
– test numbers are updated daily at https://novascotia.ca/coronavirus
– a state of emergency was declared under the Emergency Management Act on 22 March and extended to 13 December
– Online ordering for COVID-19 test appointments is available for Nova Scotians who get tested at all major assessment centers or at the IWK Medical Center in Halifax
Additional resources:
Government of Canada: https://canada.ca/coronavirus
Government of Canada information line 1-833-784-4397 (toll free)
The Provincial Mental Health Crisis Hotline is available 24/7 for anyone experiencing a mental health crisis or addiction, or someone who is concerned about them, by calling 1-888-429-8167 (toll free)
The Children's Helpline is available 24/7 by calling 1-800-668-6868 (toll free)
For assistance or information about domestic violence 24/7, call 1-855-225-0220 (toll free)
For more information on COVID-19 testing and online ordering, visit https://novascotia.ca/coronavirus / symptoms-and-testing /
The COVID-19 self-assessment is available at https: // covid self-assessment.novascotia.ca/
*************************
Source link