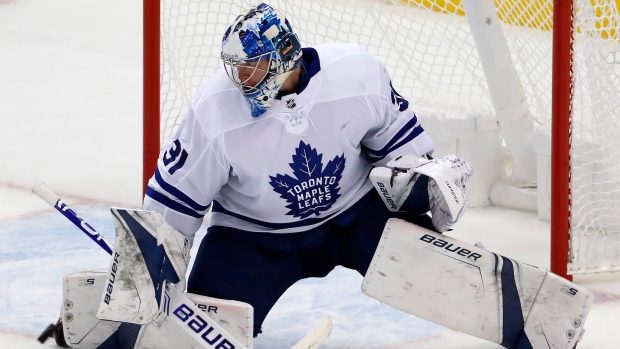 Toronto Maple Leafs goalkeeper Frederik Andersen will sit in Saturday's home match against the New York Islanders due to a groin injury.
The team said Saturday morning that Andersen was registered as day to day.
Andersen last played on December 22 against the New York Rangers, stopping 25 shots in a 5-3 victory.
The 29-year-old from Denmark has 20 wins through the first 30 matches of the season and a deposit percentage of 0.923 and an average of 2.50 goals.
Garret Sparks will start the game on a temporary Saturday Kasimir Kaskisuo, summoned from the American Marlies League American Toronto based on an emergency, will serve as a team reserve.
Spark started Friday night against the Blue Jacket in Columbus. He made 27 saves in a 4-2 victory.
Kaskisuo, 25, is 3-5-1 from 11 appearances for the Marlies this season with an average of 4.12 goals against the average and a storage percentage of 0.866.
Kaskisuo was initially signed by Maple Leafs for an entry level contract on March 28, 2016.