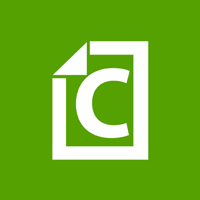 [ad_1]

Are there problems in the Brown family? TLC Sister Wives back for the 13thth season, and based on what we have seen so far, there are some big tensions in the polygamous family led by Kody Brown.
Event fans will remember that during the past season, Meri's first wife revealed the purpose of starting to sleep and have breakfast. He wanted to buy a house that had been in his family for more than a century before it was sold in the 1980s.
In a preview for the new season, he was one step closer to achieving his dream, was approved for a bank loan to buy a house, which was built by his great-great-grandfather in 1870. There was only one obstacle. He needed to borrow some money from Kody and his fellow wives to complete the agreement.
How did Kody respond to Meri's request
When Meri tearfully threw the rest of the family to the idea of ​​a bed and breakfast, her response was not exactly enthusiastic. Kody – who divorced Meri after more than two decades of marriage to marry Robyn's fourth wife – said the family had no money to help him. He also explained that he did not see how Meri wanted to have B & B in accordance with the larger family goals.
"I have struggled, personally, not to see it as a kind of self-pleasure, that this has never been about family, it's only about Meri who needs this house in his family," Kody said. "It's never been about how it can benefit our children."
Kody's other wives seemed to side with him when it came to Meri's business plan. If they really help in this business, they say, they want it to be a true partnership. Meri seems to struggle with that, saying, "I was very careful in holding everything back now, because some of me wanted to stand up and say, & # 39; Okay, fine, I don't need you guys. & # 39;"
Why is Meri so excited about opening a B & B
Even though we were not sure exactly how the conflict over B & B purchases was completed, those who joined Meri on social media knew he had achieved his goal of buying a house.
Lizzie's Heritage Inn opened at the end of 2017 in Parowan, Utah. In December 2018, Meri shared a throwback photo to the grand opening. "Don't believe it's been a year! Very grateful for everyone who has supported our trip! "He wrote.
Meri runs the inn with her mother, according to an article in the Salt Lake Tribune. His family has deep roots in the area, after becoming the first white man to settle in the area at the end of 19th century.
While the B & B runs and runs, it seems that Meri did not permanently move to Utah to manage the business. Based on his Instagram post, it seems he moved with Kody and other family members to Flagstaff, Arizona. The move appeared to have aroused additional drama, with several wives initially resisting the move. But finally, Brown spent $ 820,000 to build their new home. We believe the transition to their new life will be the main storyline in Season 13.
Season 13 of Sister Wives January 20 premiere at 8/7c at TLC.
[ad_2]

Source link