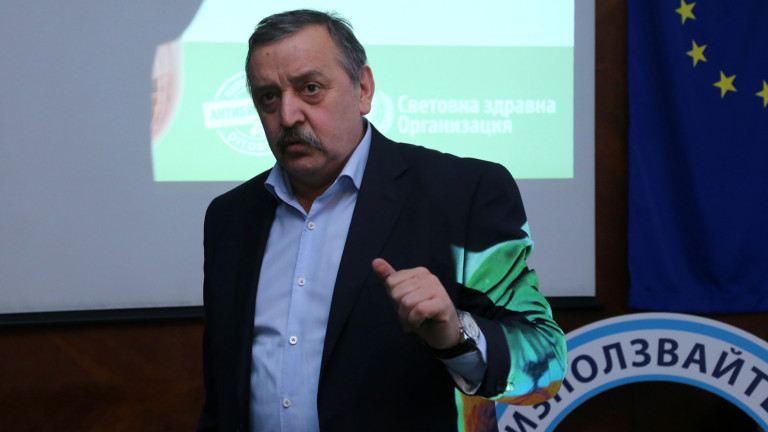 Bulgarians have sour cabbage, pickles, yogurt and cheese and give crazy money to immunostimulators and pills.
"I can't understand it, Bulgarians give crazy money for immunomodulation, but have pickles, sour cabbage, yogurt and cheese."
The wonder of practice has begun Director of the National Center for Infectious Diseases and Parasites Professor Todor Kantardjiev. At the Nova TV studio, Kantardjiev stressed that traditional products protect against flu and provide good immunity, and pickles and yogurt can be used to support our immune system during the winter.
The first case of influenza A N1H1 has been confirmed in Bulgaria by the National Reference Laboratory. It's about what is called. swine flu, proven two days ago. Four times more strains of influenza have been detected in the European Union over the past week.
Kantardzhiev explained that such flu is sick young people more often, and recently aspergillosis is seen – serious complications of pneumonia, which also endangers human life. Until now, aspergillosis is only expected in people with immune deficiencies, but this is no longer the case. 1,000 treatment costs per day, and often on Bulgarian doctors must improvise, "because health money flows elsewhere"Kantardzhiev did not develop the subject.
According to him, in almost all countries people complain of cough that lasts for months. However, this is another virus (rhinovirus) which is a characteristic of autumn. The winter virus hasn't arrived yet. People who have coughs need to be more careful because they are more susceptible to influenza.
Symptoms of influenza are fever, joint pain, headache and eye irritation from light, Prof. Todor Kantardzhiev explained. The flu develops quickly – within a few hours.
It is unpredictable how many of those who suffer for this season. Usually a few hundred thousand to a million. Effective practices to limit the spread of the disease will be an extension of the students' vacation when increasing the incidence of influenza on the ground, Kantardjiev recommends.