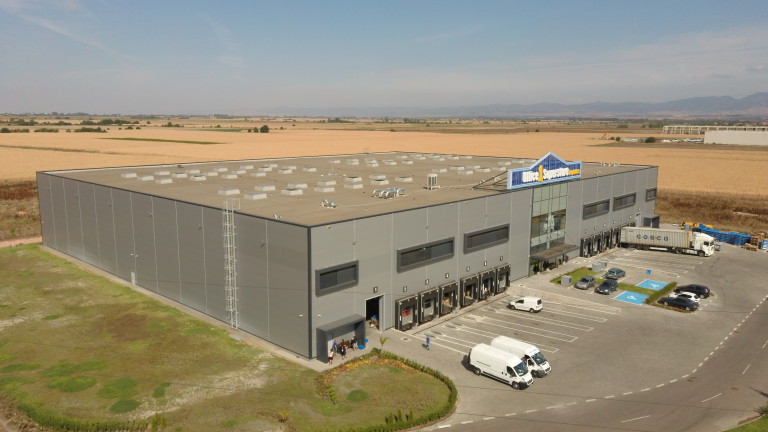 The largest office supply chain and office furniture store in Bulgaria Office 1 Superstores has introduced a new warehouse and logistics center in the village of Ravno Pole. The company said it was the largest logistics center in the Southeast European industry, equipped with one of the most advanced storage technologies in the world.
The facility has a total area of ​​8,600 square meters, but is expected to be expanded. During the presentation, Elka Kamenova – Chair of the Panda Cooperative Management Board, which in February 2018 obtained all rights to the trademark Office 1 Superstore portfolio – stated that the area purchased by the company was 55 decues, with a construction capacity of 24,000 square meters. Plans are for other facilities to be built, and other large spaces behind it. It will likely move all company activities there.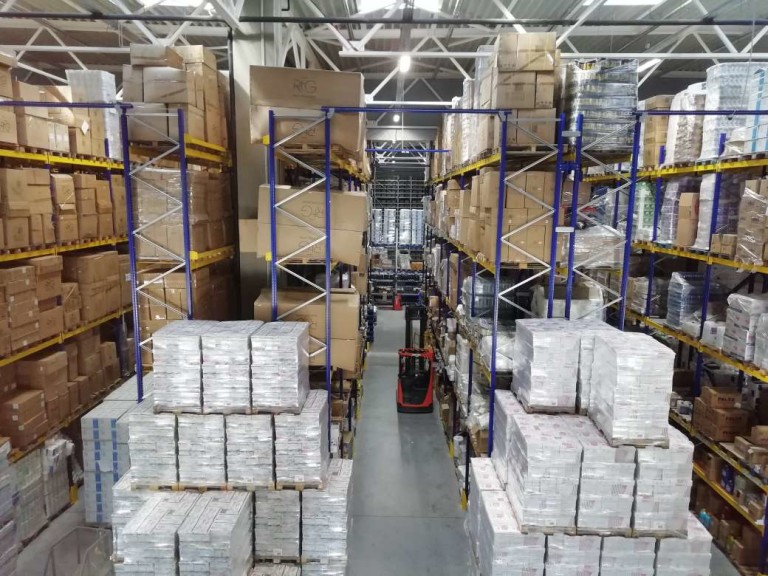 The investment behind the new logistics center is more than EUR 7 million, and this project is certified by the Bulgarian Investment Agency of the Ministry of Economy as a Class A investment.
The 22-story construction at Ravno Pole works with the innovative Austrian automated OSR warehousing and processing system. On request, the improved system provides automatic travel of boxes with goods to the warehouse address and directs the product to two operators.
In addition to increasing productivity, this system also guarantees error minimization of up to 0.1%, Kamenova explained.
The new Office 1 Superstore center processes and sends orders to all customers and the company's store network. The center also handles orders from the company's electronic sales platforms, as well as B2B partners at home and abroad.
The database supports 15,000 different items, which facilitates fast customer service. The center handles more than 500 orders a day.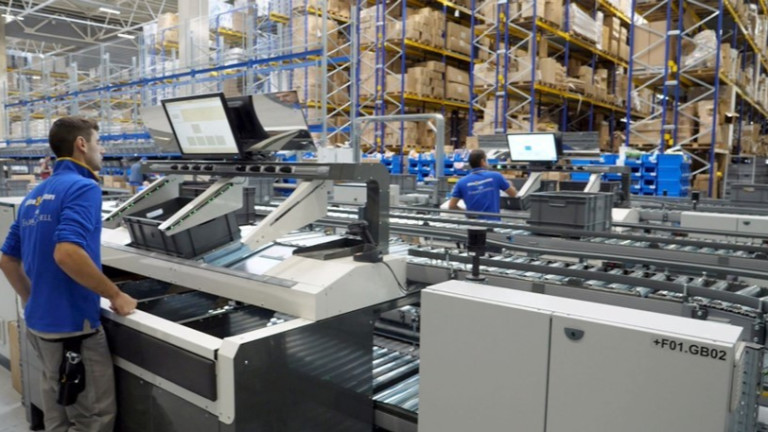 Source: Office 1 Superstores
Novelty is a printing company base, which is also part of the logistics complex. It offers a rich portfolio of products and services for every type of customer and has the latest generation digital printing press.
Kamenova also explained that behind the success of the chain lies a very difficult effort. "Everything is at stake – how Office 1 will be received, how this innovative investment in Bulgaria will be spent. 21 years later, we can let go of our dreams because most projects are purely dreamy, and to do something unprecedented for the Bulgarian market – first to buy a brand from America, showing that we are the best and can handle better than our partners in Europe, as well as making the most modern base in Southeast Europe not only in our branch, but in all branches. After 21 years, we have 40% market share, 80 stores and several different sales channels. We also have a large team of young and passionate people", added the chairman of the company's board of directors behind the chain.
About money. Kamgova explained that the company had a total staff of around 1,100 people, and the logistics center in Ravno Pole had opened about 30 new jobs under permanent employment contracts. There are other people who work there, mostly young people who are not full time. According to him, last year the number of company employees had increased by around 10%.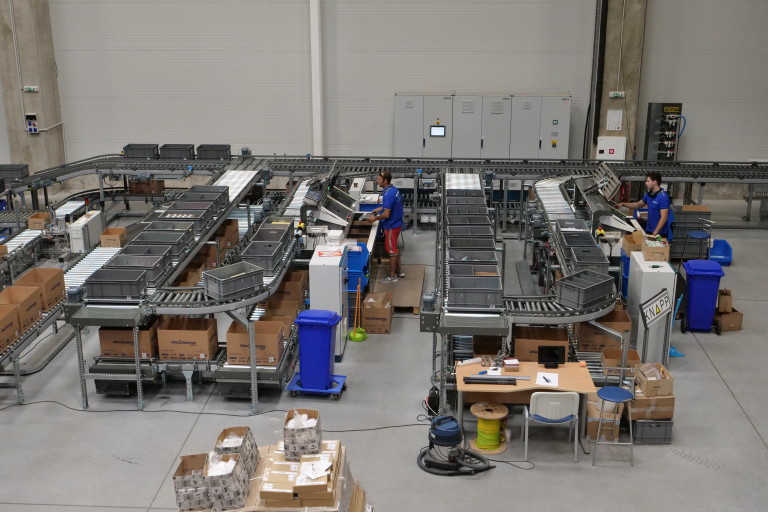 Source: Office 1 Superstores
The presentation also revealed that the company relied on 130,000 customers from all fields, even competitors – cellular operators, pharmaceutical companies and healthcare companies, oil chain companies, banks, large retail chains, airlines and many more.
"Unfortunately, while still operating in a small market in Bulgaria – only 7 million, according to the latest data – we have made it possible to expand different sales channels so that we can reach more market share and reach more customers: we are developing B2B business sales channels to business; wholesale trade, being representative of leading brands; we participate in public procurement through auctions; we have exports that we see in the coming years as the greatest potential for development; chain stores; e-commerce – our e-commerce store is gaining momentum and more people are choosing this way of shopping; and, of course, direct marketing"Kamenova also explained. She added that she did not want customers to think of the company as only a bookshop or just one supplier of goods, but as their partner for a complete office solution.
Kamenova also said the company was looking forward to the future and planned to expand into new markets – first to the Balkans and Europe, and then potentially to Africa and Asia. According to him, the Panda Cooperation is already in talks with potential partners in neighboring countries.