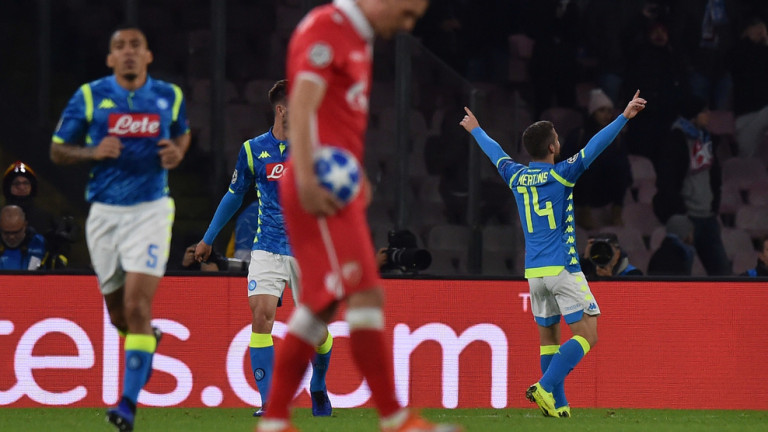 Napoli retained their lead in Group C after winning 3: 1 over Red Star.
Thus, Carlo Ancelotti has a great chance to continue to Champions League elimination, and that all depends on Liverpool's final match at Anfield.
Hamsik and Mertens gave the hosts the lead in the first round, and once again Mertens was raised to 3: 0 shortly after the start of the second half.
The Serbs still managed to get a goal through Ben Nobun, but they did not have the power to do more.
Here are all the results of the Champions League day:
Atletico (Madrid) – Monaco 2-0
Borussia (D) – Bruges 0: 0
Tottenham – Inter 1: 0
Liverpool – PSG 2: 1
PSV – Barcelona 1: 2
Lokomotiv (Moscow) – Galatasaray 2: 0
Porto – Schalke 04 3: 1