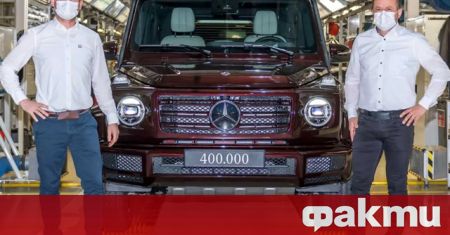 The 400,000 commemorative SUV left the Magna Steyr assembly line in Austria. The history of this model dates back to 1979, but the odd fact is that if it took 38 years to produce the first 300,000 units, the last hundred thousand units were assembled in about three and a half years.
The company says that as far as the new generation G-Klasse is concerned, current demand significantly exceeds existing production capacity. And the anniversary itself is marked by a modified diesel Mercedes-Benz G400 d in a burgundy body.
Another interesting fact is that it was sold to real fans who owned two dozen G-Classes. But that anniversary also passed with sad news for the true fans of the model. In a press release, Daimler officially confirmed that the G-Klasse will soon become an electric car.