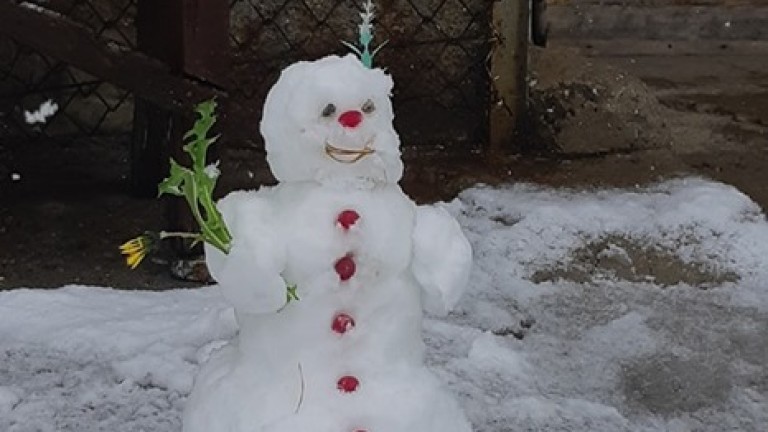 Bad weather throughout Bulgaria has brought snow to Mount Musala.
With the freezing temperature of July, the top has a snow cover and summer snowmen.
We remember that for today the code for orange and yellow is announced for most countries.
Rainfall will increase, there will also be a storm, and c southern Bulgaria's eastern region rainfall will be between 40 and 60 l / sq. m, as well as storms and hail.