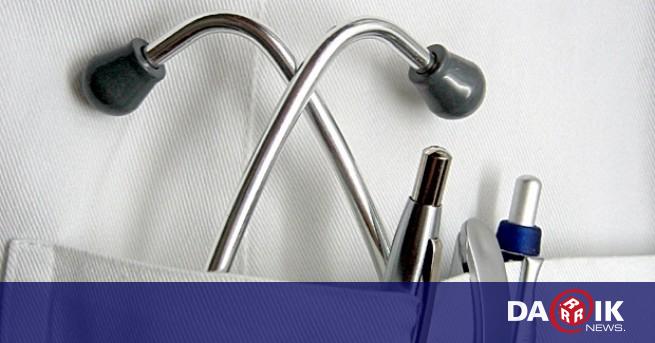 For the first time out of the capital – at DKC 5 "St. Catherine" in Varna, offers the opportunity to learn through the most recent known methods of early breast cancer diagnosis. This is not painful, thrifty and truly harmless. With him no exposure, which allows surveys to be carried out several times a year.
These features of modern medicine make this method especially better for early breast cancer screening, especially in the case of genetic family loads or treatment with hormonal preparations, explains the city DCC manager Dr. Galinka Pavlova.
Research, characterized by extraordinary accuracy and speed, is based on thermography of liquid crystal contact. One sign of breast cancer may be an increase in skin temperature. For this deviation the new diagnostic machine will be monitored. Within minutes, 45 thermographic images were generated, which were sent for analysis of artificial intelligence to the company's database server in Poland. The results of the analysis are obtained in a few minutes.
Advantages of Innovative Methodology also the possibility of detecting malignant forms that remain invisible for ultrasound. This technology allows for the detection and monitoring of mammary glands in the initial stages of development of only 3 mm. Diagnosed at this stage, breast cancer is a treatable disease, without external features, reminding experts.
"We need effective prevention of early breast cancer diagnosis. In this case, specialists in outpatient care can be very helpful. Prevention must be a priority not only in words but also in practice. Success in the fight against disease will multiply if the program National screening acts as a basis for prevention of this disease. Innovative early breast cancer behavior is an expression of the personal attitudes of women responsible for their own health, Dr. Pavlova commented.
This survey is not covered by the Health Fund and the price is BGN 55.
The official presentation of innovative diagnostic methods will be conducted on November 20 at 12.00.
Breast cancer is the most common oncological disease in women. He is the second to cause death. Worldwide, there is an increase in morbidity of around 1%, with a trend found in younger women. The reasons for this are a number of factors, but the greatest reflection is given by modern women's lifestyles: late birth, use of hormonal contraception, eating habits, high stress in urban conditions, etc. About 3900 new cases are registered every year in Bulgaria, and an average of 1,300 and 1400 Bulgarians die every year due to this disease.
According to some experts, cases of breast cancer in Bulgaria in women aged between 30 and 35 are increasing, and youngest patient with this diagnosis in Bulgaria only 14 years.
For more news, please visit our Facebook page HERE