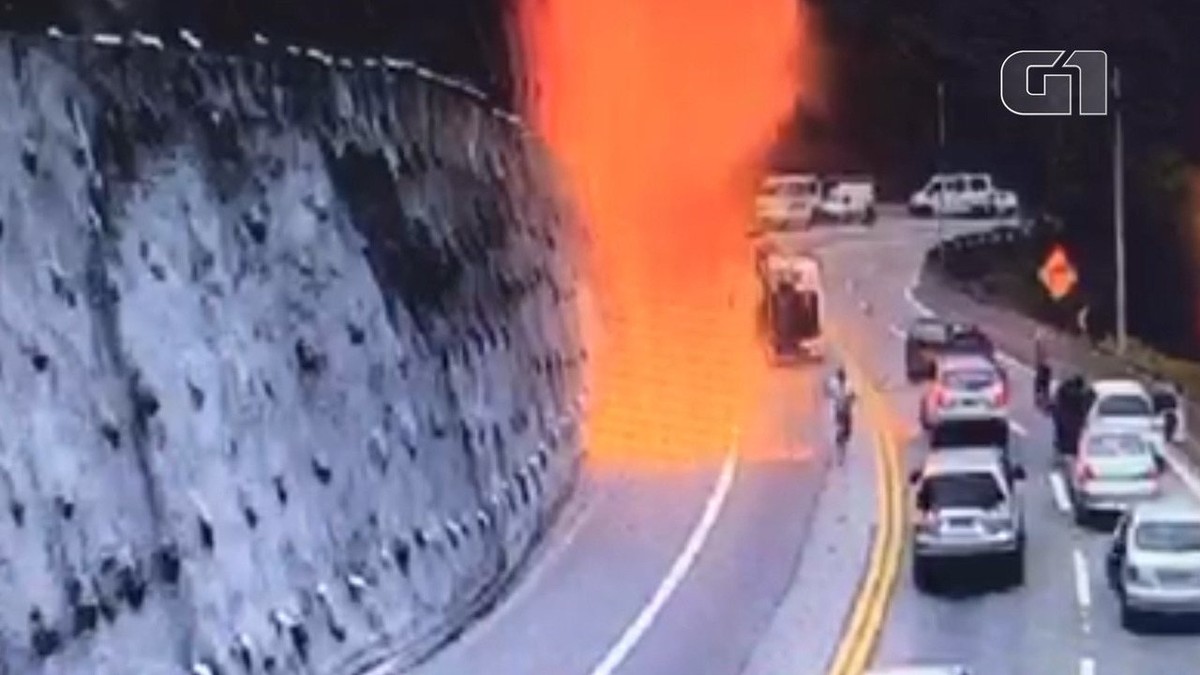 The accident occurred on km 79 highway. The picture, which is animated in social networking and messaging applications, shows that truck drivers lose control of the vehicle in a curve, when going down the mountain. Fuel leaked on the track, and when the truck caught fire, the flame spread.
The fire brigade is still at the location around 1 pm to cool the site. The fire is under control. Traffic was completely blocked on two-way highways around 02:30. At 1:40 pm, on-site traffic flows through the Stop and Go system.
Before it flipped over, a car was hit by a truck. Two people on board managed to get out unharmed. The truck driver was forfeited.
Drivers who need to access the north coast of São Paulo have an alternative road to Oswaldo Cruz (SP-125) and Mogi-Bertioga.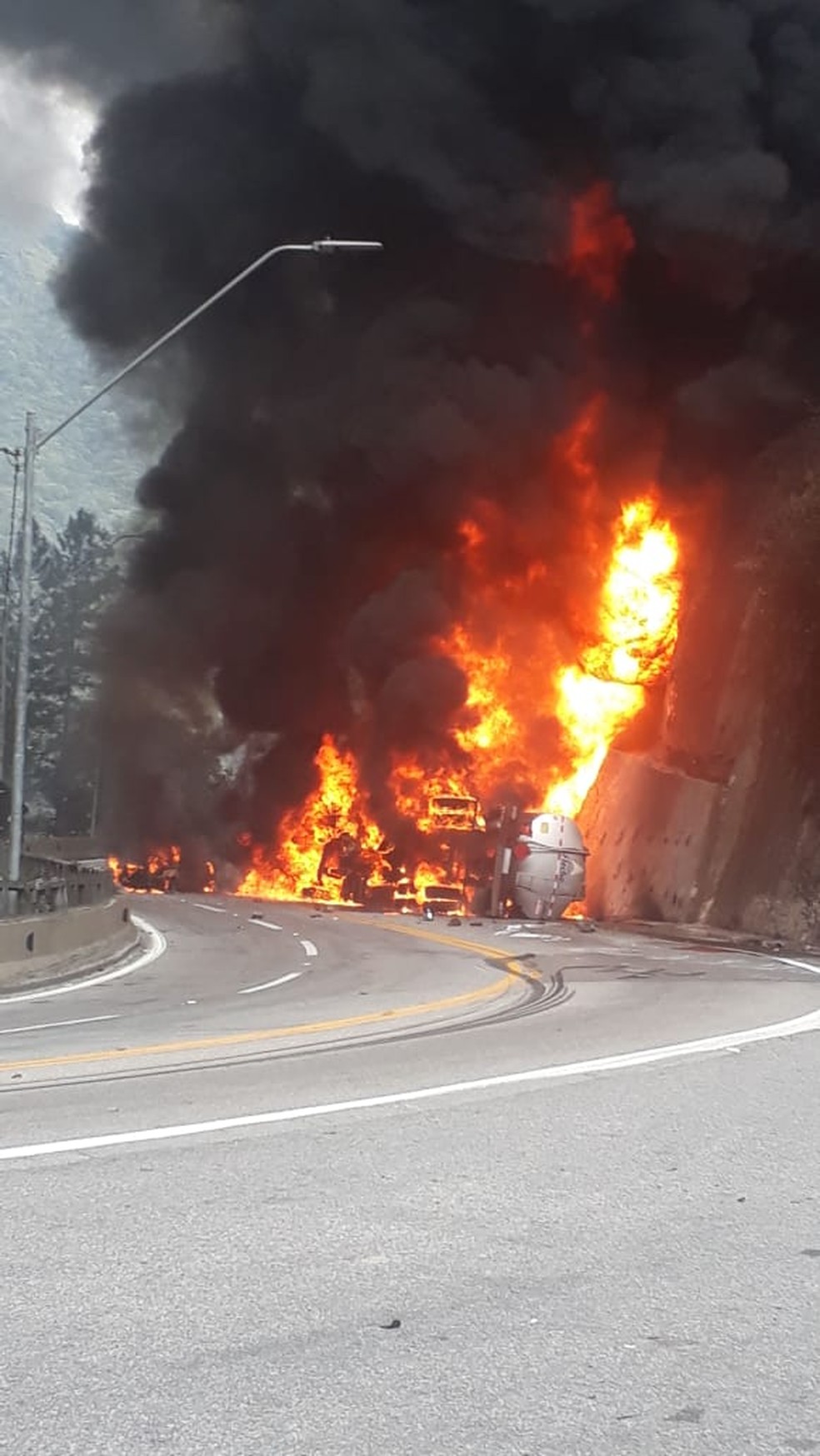 Burning truck mobilizes firefighters in Tamoios mountains – Photo: Fire Department / Press Release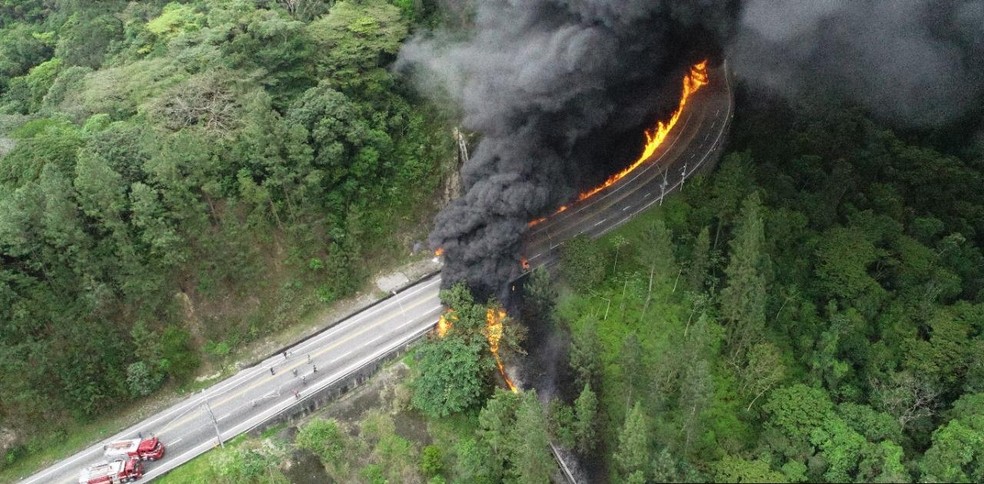 The fire spreads and leaves a trail on the highway – Photo: Fire Department /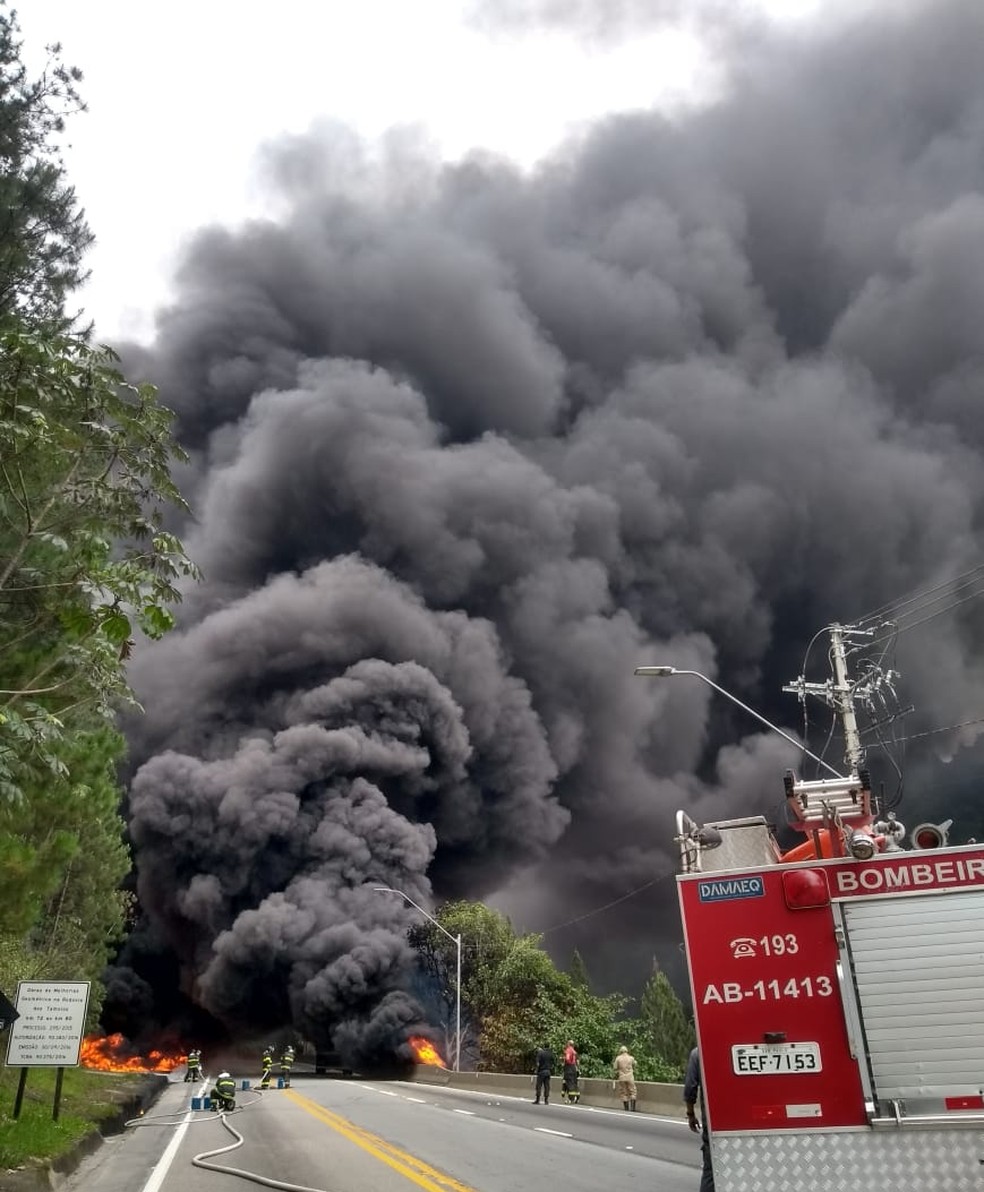 Firefighters present in the Tamoios mountains – Photo: Firefighters / Press Releases
Source link