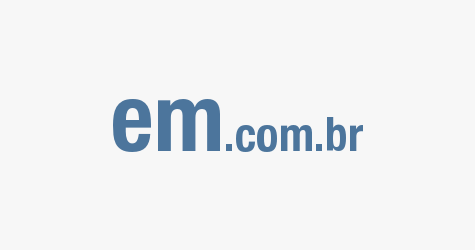 When they arrived in Brazil a decade ago, the three robots used in operations were bets for cardiological procedures. Over the years, they have grown – now number 45 – and have become more prominent in the urology area, especially for cases of prostate cancer. According to doctors, robbing helps patients adhere to treatment: because they are more accurate, they reduce the time of hospitalization and side effects, such as ertil dysfunction and urinary incontinence.
"Patients receiving surgical treatment are better (with rob) and, although the risk is not zero, they are smaller," said Jos Roberto Colombo Jnior, urologist and specialist in robotic urology surgery at Israelita Albert Einstein Hospital. According to doctors, the risk of incontinence after robotic surgery ranges from 2% to 3%. Conventionally, 5%. Regarding erectile dysfunction, they affect factors such as ertil's own function before surgery, age and health status – obese and diabetic patients have more opportunities. "With robotic operations, the possibility of preserving (function) 80%."
According to Flavio Trigo, president of the Brazilian Society of Urology (SBU), robotic surgery has grown in this country especially in the past two years. Instead a doctor holds a pina, makes a "hole" and extracts a tumor, the robber who does the movement. "The fastest recovery and hospitalization time falls in half – one or two days in hospital."
So Paulo is the state with the largest number of equipment. Rio, Minas, Rio Grande do Sul, Paran, Brasilia, Pernambuco, Cear and Par also have devices, according to the company H. Strattner, specialized in minimally invasive surgery and are responsible for the distribution of robots in the country. Still according to the company, robots operating in Brazil have to carry out this year 8,500 operations, to 5 thousand urologists and 90% of them, from prstata.
This technology is available in private and public networks, in institutions such as the So Paulo State Cancer Institute (Icesp), de Amor Hospital (former Barretos Cancer Hospital) and Hospital de Clnicas de Porto Alegre, Federal University of Rio Grande do Sul.
After learning of the diagnosis of prostate cancer from one of his siblings, in 2011, administrator Jorge Miguel Rebane Neto, 54, decided to carry out periodic checks. He is 47 years old and has been monitoring since the age of 45, because his father suffered from the disease, but that year he postponed returning to the doctor. That's your luck. "I also have prostate cancer."
Rebane Neto underwent surgery on Sunday, on Monday he walked and walked, he left the hospital "I had surgery in November and I returned in February. I had a good surprise and 100% satisfaction", reported the administrator.
Genetic test
In addition to robotic surgery, the use of genetic screening develops in Pas, indicated for relatives of patients who have an aggressive form of the disease. "Even in family history, the chance of finding genetic mutations can reach 11% in the case of men with very high PSA and metastases," said oncologist Maria Nirvana Formiga of the Oncogenetics Department of the ACCAMargo Cancer Center.
After undergoing robotic surgery to remove the prostate in 2012, retired Francisco Lobianco, 68, received an indication for examination. This test also shows a tendency for pancreatic, stomach and skin cancer. "I am much more careful, gastritis appears on examination and I immediately take care, and I pay more attention to the skin."
About the gland: what is it?
Located between the bladder and urethra, the prostate gland has the function of producing a lot of semen, which maintains spermatozoa.
Doenas
Two diseases can affect it: benign prostatic hyperplasia (enlarged glands, which can occur with aging) and cancer (rare).
Exam
Preventive examinations (PSA and rectal examination) must be done from the age of 50 years. In the case of family history, monitoring must begin earlier, at 45. "With early diagnosis, the chances of healing are 90%," said Flavio Trigo, president of the Brazilian Urine Society.
Treatment
If cancer is detected, the treatment to be adopted is defined by the doctor. Not all tumors must be removed immediately. "We don't have to treat every case, we have blood tests and bipsies to follow the tumor," explained Jos Roberto Colombo Jnior, a urologist at Israelita Albert Einstein Hospital.
Information from the newspaper S. Paulo State.
Source link