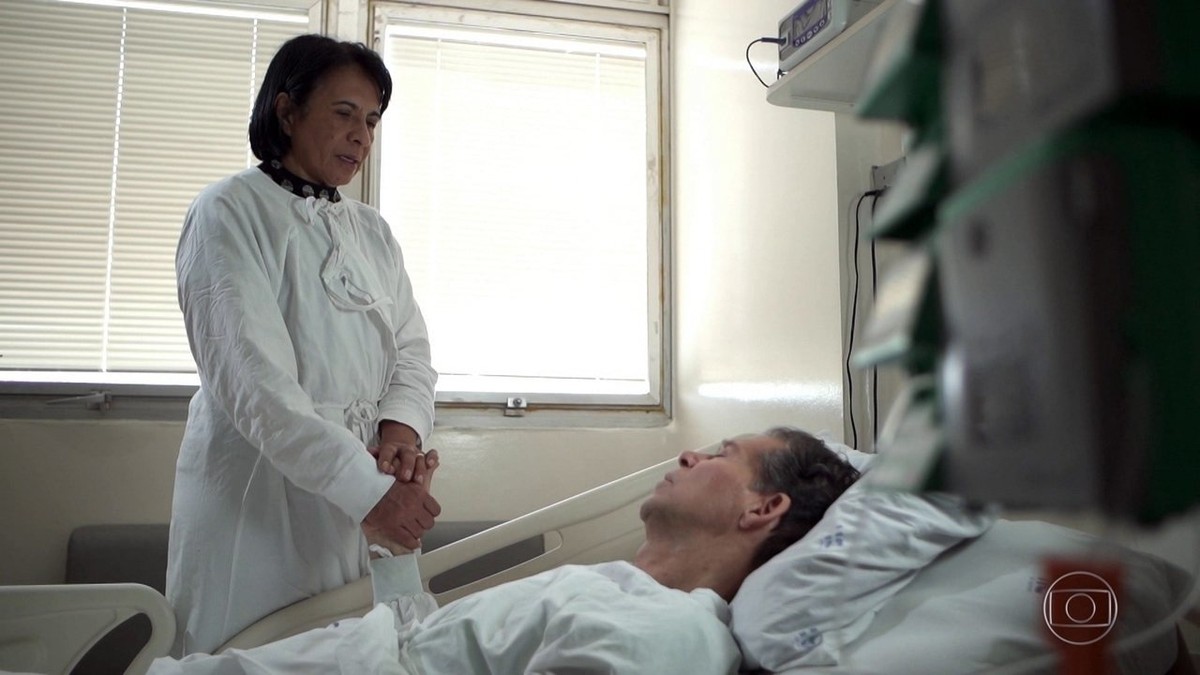 Tests carried out more than a month apart showed terminal lymphoma remission in Vamberto Luiz de Castro, a 62-year-old miner who received unprecedented treatment in Latin America based on gene therapy techniques discovered abroad and known as CART-Cell (see picture below).
In early September, the patient's body was swollen from a tumor, but this week most of it had disappeared. And those who leave, according to doctors, signal the evolution of therapy.
The 2018 Nobel Prize in Medicine conferred American and Japanese cancer therapy
Gene Cancer Therapy: Study Shows Good Remission Rates But Strong Side Effects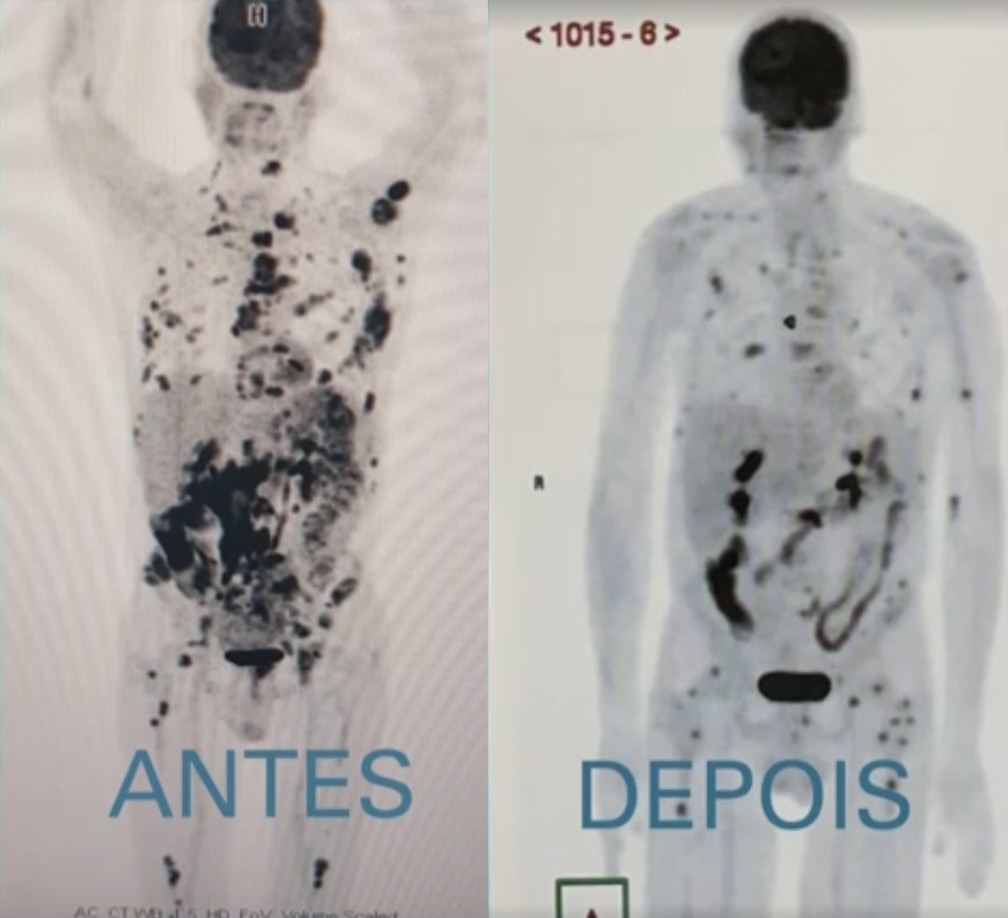 The black spots on the exam are tumors. The first was done a month ago, when the patient arrived at the hospital. Test results this week show that most spots have disappeared, and the remaining spots mark the course of therapy. – Photo: Reproduction / Fantastic
Doctors and researchers at the Hemocenter Cell Therapy Center (CTC-Fapesp-USP), linked to the Ribeirão Preto Clinical Hospital, said that Vamberto "almost" disease free.
However, experts have not yet talked about healing because a final diagnosis can only be given after five years of follow-up. Technically, the test shows "cancer remission".
Before treatment, he took the maximum dose of morphine every day and could not walk anymore. The tumor has spread to the bone. He had tried chemotherapy and radiation, but his body did not respond well to any technique. After a week of gene therapy, Vamberto stands up and is no longer in pain.
USP researchers – supported by the São Paulo State Research Support Foundation (Fapesp) and the National Research Council (CNPq) – developed their own procedures for implementing the Cell-CART technique.
CART-Cell is a form of gene therapy that has been used in the United States, Europe, China, and Japan. manipulation of immune cells so they can fight cancer cells.
The strategy is to activate the body's defense cells (T lymphocytes) with receptors that can recognize tumors. The attacks are ongoing and specific and most of the time, a single dose is enough.
In the US, commercial treatment has received approval and may cost more than $ 475,000.

Understanding how CART-Cell gene therapy works – Photo: Roberta Jaworski / Arte G1
Source link