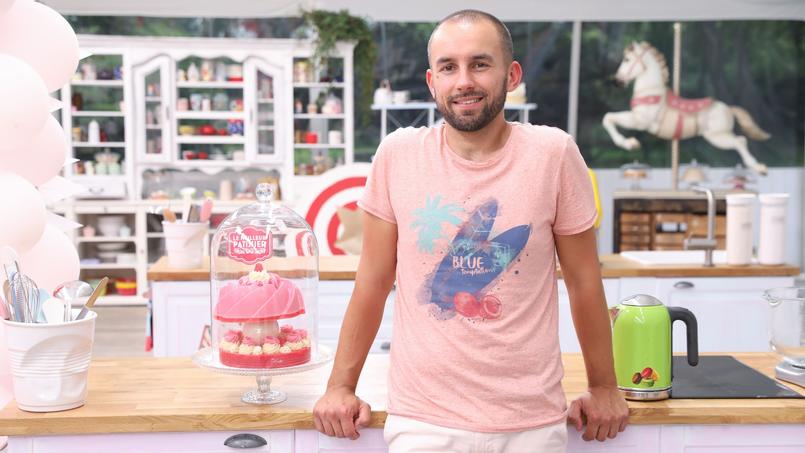 [ad_1]

INTERVIEW – After ten weeks of competition, the 7th season of the M6 ​​competition has just ended with the victory of the physics-chemistry professor who has achieved an exemplary career. He returns to his adventure and projects.
TV MAGAZINE. – How did you react to the announcement of your victory?
Ludovic. – Strange, but when Julia gave my name, I didn't realize it right away. I feel amazed. It took me ten seconds to understand that I had won. At that time, I thought "wow, I won, I went to the end." I was filled with tremendous excitement that I could share with other candidates and my family who were present and did not know everything about the difficulties of the contest.
You mentioned your desire to maybe devote yourself to the cake, does this victory validate this choice?
No doubt! I have been baking for more than seven years and I study on my own so that it is still the culmination of a long job. By participating in The best pastry chefI have a personal challenge: get out of the comfort of my cooking and the recipe I choose. During this adventure, I realized that I had a lot of resources in engineering but also in creativity. Before the competition, I wasn't very sure about this last point. This convinced me of my ability to make desserts from the start. It's convincing to have a critical look at Mercotte and Cyril Lignac or guest chefs. This allows me to see that I can move to the next level and be entertained by the idea that I can do my job.
Did you watch the show before participating?
Yes, and I project myself all the time. When Mercotte announced the event, I put myself in the place of the candidates and the pressure increased! That's why I decided to register. I want to know how I will react when my cake collapses under the eyes of the judges (laughs).
How is your end?
Strangely, I'm not too stressed. With Valerian and Charles, we feel Zen because we go to the end of the show. For me, the final results were not a problem because I showed what I could do. On all three shows, I managed to get what I wanted. The arrival of Pierre Hermé pressed me too. We often taste great chef's cakes but instead are far less frequent! Pierre Hermé will taste my cake, I don't need to budge! I managed to overcome all that.
Pierre Hermé says that your cake is very good, how do you live it?
I melted myself, I didn't expect it and the reaction surprised me. I still goose bumps while thinking about it. When Pierre Hermé said that about my cake, I thought, "I won". Thank you head is my victory, no matter the consideration. It's amazing and very moving.
You are a professor of physics and chemistry, how do your students and colleagues react to your participation?
That information remained confidential until it was broadcast. My colleagues were happy but not too surprised because I often brought them cakes which were quite complicated. They really support me. The students were stunned. There is always a mythical chemistry teacher who lives in the middle of a test tube. If I can give them a message that we can do many things at the same time in his life, I will win everything.
What is the relationship between chemistry and cake?
That's really the same! Pastry and cooking, no more or no less, physical chemistry experiments. This really helped me in the contest. First to self-regulate because in my work, we do not improvise anything, we must anticipate. As a teacher, I am also used to having plan B which allows me to get back up.
What is your mood
He is very kind. This has matured among us all immediately. We had a lot of laughter while tasting and especially during the Mercotte test but also during the test. There is a lot of help between us. Every time a candidate leaves the contest, it is a real tear. the next day we felt a shortage in the tent, losing energy. We have built almost brotherhood bonds. We are always in touch and happy to meet again.
What is your project? Will you spend your CAP?
I missed registrations for this year for several days … Professionally, I became available and I took the time to think about all the projects available to me. Because I like cake and my job as a teacher, I think why not do a workshop that connects the two. I also have a blog that works well, which is also a form of transmission. I also prepared a Youtube channel. I gave myself this year to see what works, if I like it and if I continue on this path or if I return to my job as a professor of physics chemistry.
Follow all TV Magazine news on Facebook and Instagram.
[ad_2]

Source link