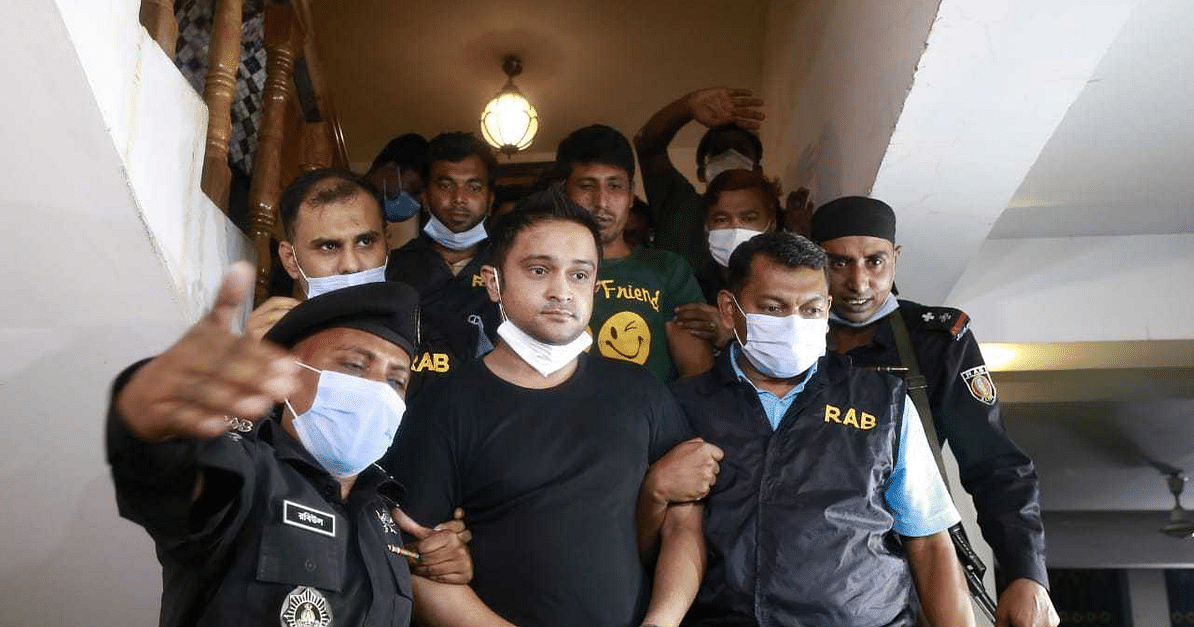 AB Siddique alias Dipu was arrested from Tangail at around 3pm on Monday. He was once the personal manager of MP Haji Selim, now lives with his son Irfan Selim.
Private officer Irfan Selim AB Siddique was arrested and the four defendants in the beating and attempted murder of Navy officer Wasif Ahmed Khan were arrested.
Meanwhile, Irfan Selim was dismissed from his post as Urban Village Council Member Number 30 for the South Dhaka City Corporation on charges of indecent and indecent acts. This was informed in the notification of the local government office yesterday.
After beating up naval officers on Sunday night, the RAB raided the home of father Irfan Haji Selim, a government lawmaker, at Bara Katra in Old Dhaka on Monday. At that time, the RAB circuit court sentenced Irfan Selim to one year in prison for drug possession. He was sentenced to six months in prison for possession of illegal walkie-talkies. Said Irfan's bodyguard. Zahid was sentenced to six months in prison by a circuit court for carrying a walkie-talkie.
Source link