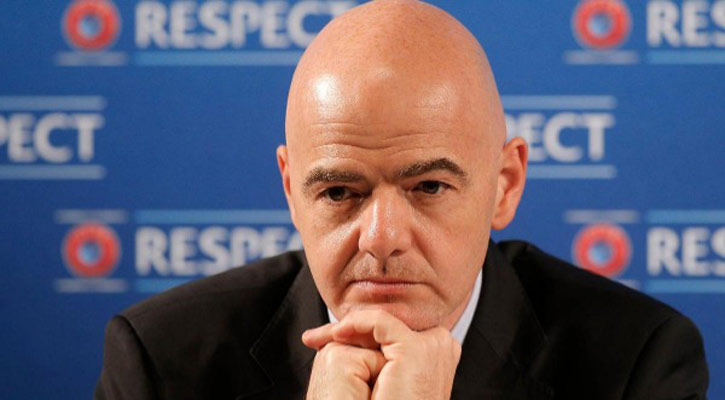 FIFA President Gianni Infantino has contracted the Corona virus (Covid-19).
According to the soccer body, Corona has been attacked by President Infantino.
Infantino's 50-year-old body shows several signs of the corona. He will remain in quarantine for the next 10 days, according to FIFA.
In a statement, the agency said: "FIFA President Gianni Infantino has learned today that he is positive for Corona. Those who have been in contact with the FIFA president in recent days have been informed and asked to take the necessary action. FIFA prays that the president will recover quickly. . '
The last Infantino was released on 16 October. Almost everyone was present at the FIFA conference.
In addition, almost every week, one or another player will undergo quarantine due to corona. Cristiano Ronaldo is in quarantine after contracting the virus. PSG star Neymar is currently recovering from an infection. Paolo DiBalla, Ibrahimovic, Sadio Mane and Thiago Alcantara were also affected by the corona. AC Milan legend Paolo Maldini was also attacked.
Bangladesh Time: 0200 hours, 26 October 2020
SK / SRS
Any news, information, images, photos, diagrams, videos, audio content published / distributed by banglanews24.com may not be used without prior permission under copyright law.