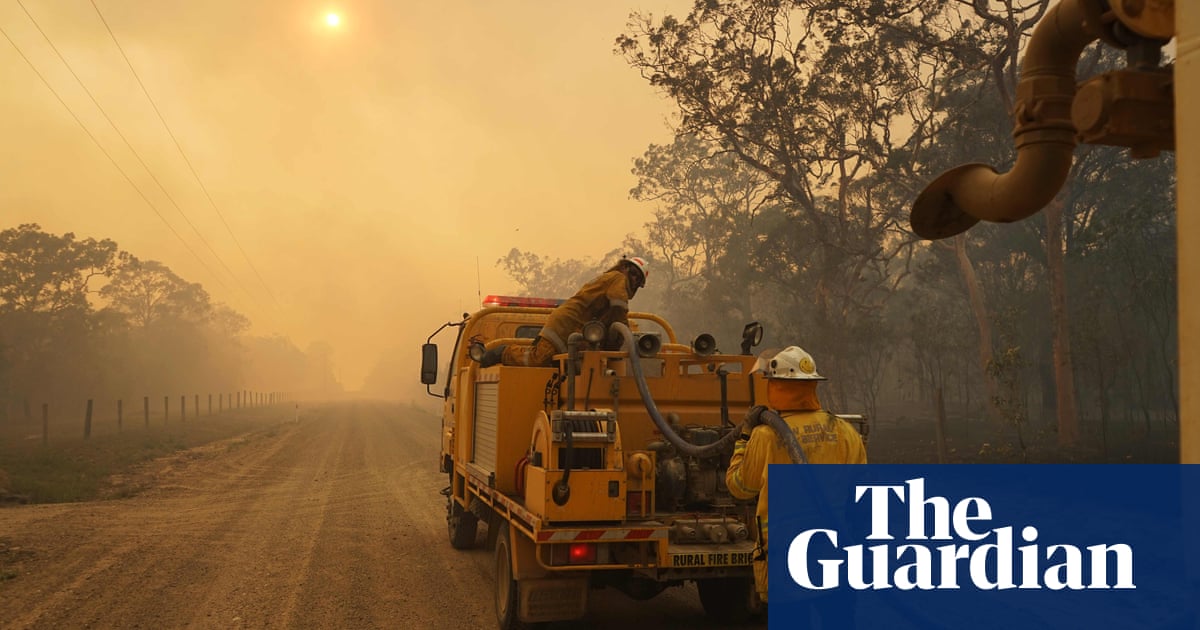 Residents of two Queensland communities were ordered to leave their homes in the early hours of Thursday morning, as more than 100 forest fires burned up and down the country.
The flames were fanned by cocktails of strong winds, record-breaking temperatures and very low humidity. Conditions are considered a "disaster" and are likely to continue until the weekend.
Concerns that the city of Gracemere will be engulfed on Thursday morning after firefighters managed to stop the fast-moving fire towards the community.
At 5:30 am local time, the evacuation order for Gracemere was revoked. About 8,000 residents, who fled to nearby Rockhampton and spent the night at a local exhibition venue, were allowed to return.
Last night, attention immediately shifted north, to two communities near Mackay. Residents at Sarina Beach and Campwin Beach were awakened in the middle of the night by texting and calling from emergency services, advising them to leave when a fast moving fire approached.
The state prime minister, Annastacia Palaszczuk, said Gracemere had been "saved".
"I want to thank all those involved with the overnight air bombings, all firefighters on the ground," Palaszczuk said.
"The city is in a direct line of fire and it's amazing to think that the city was truly saved."
"In Victoria we used to see fire level hazards 100 and if it was more than 100, it was considered a major disaster and yesterday in the central region of Rockhampton it was 135 and at Emerald it was 105," he said.
"Thank you very much and great shout to everyone in Australia who really came to Queensland's help here – we all worked really well when we worked together and that was Australia's fighting spirit"
The prime minister, Scott Morrison, has pledged federal aid for the country's fire emergency, activating a commonwealth disaster relief plan to allow the Queensland government to seek federal assistance and financial assistance.
Despite the success in preventing damage in Gracemere, the Bruce Highway on Mount Larcom, inland from Gladstone, remained interrupted when the crew assessed the stretch of route amid fears the burning tree could fall into the car.
Police advised residents not to try to return to Mount Larcom, warning about the danger of falling electric cables and other dangers. The farm warehouse in the local school is understood to have been damaged by fire.
The condition of dangerous forest fires is expected again on Thursday but authorities hope they will not rival what was seen on Wednesday when the country's fire hazard rating reached "disaster" for the first time in its history.
The Bureau of Meteorology said the wind would not reach the speed seen on Wednesday, but the hot and very dry conditions meant the fire hazard remained very high.
Assistant Commissioner for Fire and Emergency Services Gary McCormack said that the main area of ​​concern was from north central Queensland to Townsville.
"This condition is not over," he told the Nine Networks. "Of course we see this on weekends."
The authorities still don't know exactly how many houses have been lost since the crisis began last weekend. But some were lost in the first major fire, around Deepwater National Park, between Bundaberg and Gladstone, and in Hatton Finch, west of Mackay.
Meanwhile, the Deepwater community, Baffle Creek, Rules Beach and Oyster Creek remain under evacuation orders, and firefighters have been brought from the interstate to help.
Morrison begged people to heed the evacuation order. "You can rebuild a house, but you can't rebuild a family," he said.
More than 40 schools in central Queensland were closed on Thursday.