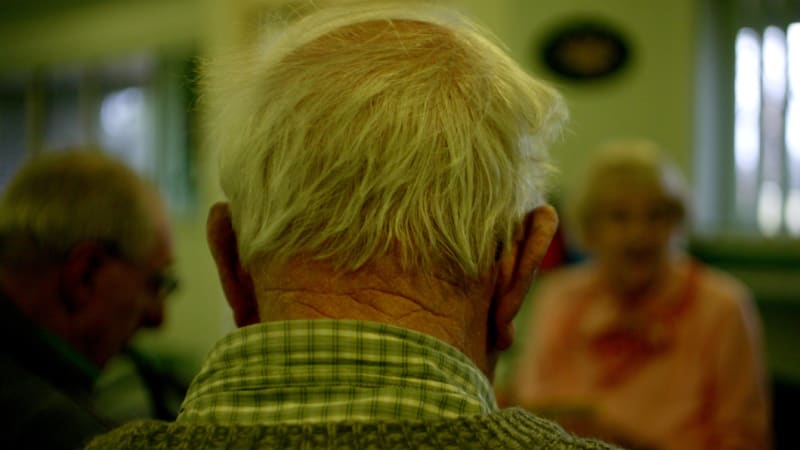 The last month a 102-year-old man was charged with a 94-year-old woman care at Waverley, in Sydney's east.
In September the Morrison government announced a royal commission into aged care for a string of horrific revelations of elderly abuse and neglect in nursing homes.
A published in the study Journal of the American Geriatrics Society found 28 people were infected by fellow aged care residents in the 14-year period to 2013.
The vast majority of aggressors and victims (90 per cent) had a diagnosis of dementia, according to the analysis of National Coronial data Information systems and coroners' files.
The senior author Professor Joseph Ibrahim, the head of the Health, Law and Age Research Unit within Monash University's Department of Forensic Medicine said "we don't even understand it well enough to know what to call it".
"There's a spectrum of views from this is murder, this is homicide to what do you expect someone with dementia to live with someone else with dementia to do?"
Nursing home providers are required to report sexual abuse, unreasonable sexual use of recipients to the Department of Health and the police within 24 hours under the Aged Care Act mandatory reporting framework.
But there is no doubt that the alleged offender is a resident with a cognitive or mental impairment and care arrangements that are in place to manage their behavior within 24 hours.
"This means that most common types of resident accident incidents – involving cognitively impaired residents – are never collated and publicly reported on," Professor Ibrahim said.
"So we have no way of knowing the scale and severity of the problem."
Loading
Dr. Sarah Russell, public health researcher and director of Aged Care Matters said the discretionary clause was "outrageous".
"We need to have very important data" to better manage and potentially prevent aggression incidents, she said.
Minister for Aged Care Ken Wyatts is not required to report the alleged or unexpected assaults to the Department of Health to them to the police.
But the discretionary clause of the Department of Health and the police. Concerns about the need for clarification.
Loading
In 2017-18 the Department of Health received 4013 notifications of assaults. Of these 3773 were required to be reported under the Act and 3226 were recorded as suspected or suspected unreasonable use of force.
Professor Ibrahim said these figures were "vanishingly small", amounting to one or two suspected assaults per home per year across Australia's 2700 aged care facilities.
"It doesn't sound plausible that they could be capturing them all," he said.
The studies found 86 per cent of aggressors were male and the risk of death from injuries was twice as high for men than women.
Aggressors were more likely to be younger and more recently admitted to the aged care facility.
The violent actions with large beds with 60 or more beds, in the afternoon or evening, and most often involve a push-and-fall type assault.
"They might say' you are in my chair or my house, get out 'and the other bloke is thinking the exact same thing, "Professor Ibrahim said.
"Staff are very frightened of intervening [in cases of aggression] and there are lots of occasions when the staff get hurt. There's no simple solution to it, "he said.
Roughly 40 per cent in rooms, often when residents mistake another resident's room for their own.
"These people with dementia are only able to communicate with simple methods," he said.
"A lot of these situations can beverted with a consistent approach, good training and skill sets among staff who understand what a person with dementia needs and an environment that allows them freedom of movement."
Lead author Dr. Briony Jain said without intervention will increase risk of death from aggressive acts because of Australia's growing aging population and increasing rates of dementia.
More than half of aged care residents are diagnosed with dementia. By 2028 an estimated 589,807 Australians will have dementia. By 2058 that number will be over one million.
CEO of Leading Age Services Australia Sean Rooney said the organization was engaging in the federal government consultation process and scope for improving current practice.
"LASA believes that better support for providers and more research into the best practice management of this issue is vital to developing effective solutions."
Mr Wyatt said the royal commission would provide an opportunity to fully understand the challenges and issues facing the aged care sector now and into the future.
Kate Aubusson is Health Editor of the Sydney Morning Herald.
Source link