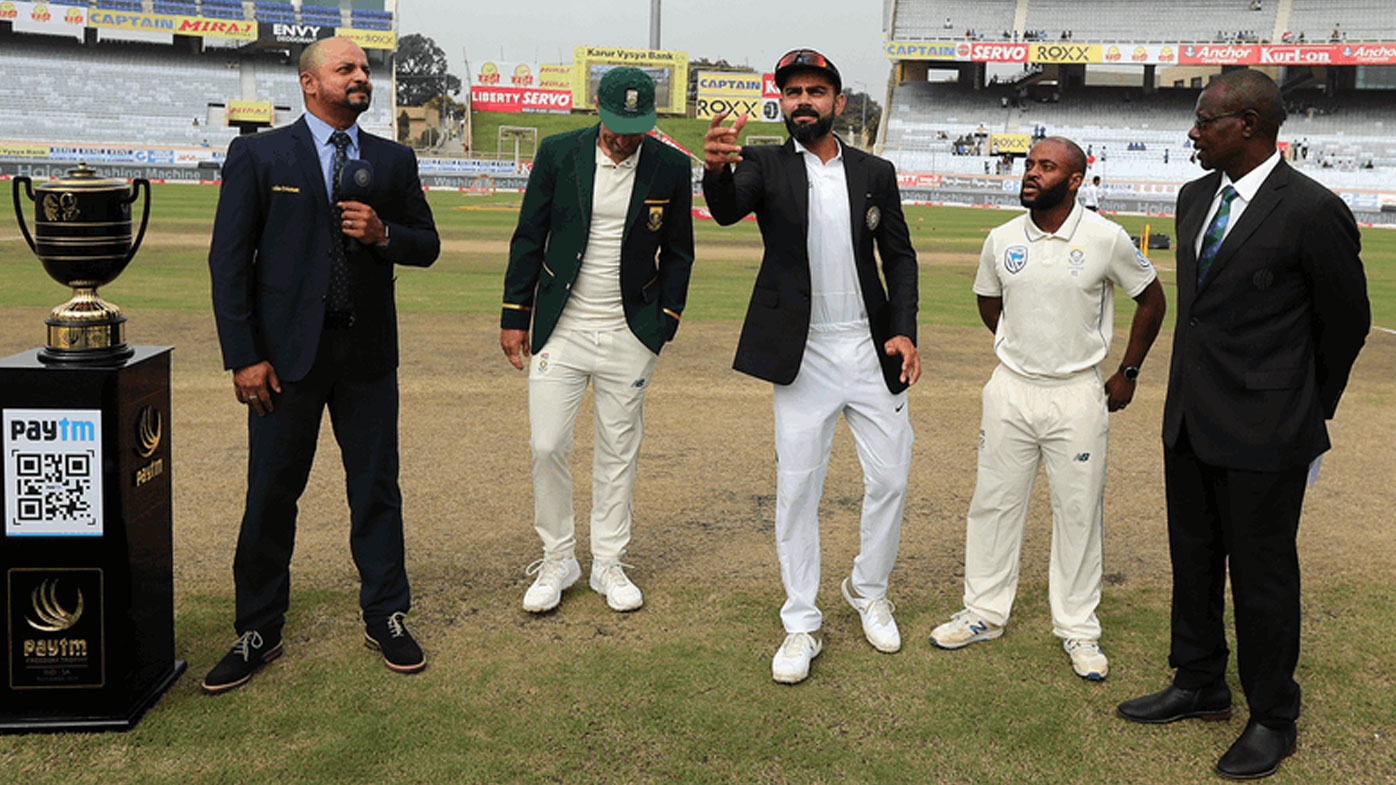 South African Test Captain Faf du Plessis was slammed by his former captain Graeme Smith after his efforts to reverse the fortune of his nightmare on a coin toss.
Du Plessis has lost 10 previous tosses to the third Test against India at Ranchi, and is trying to reverse the trend by asking team-mate Temba Bavuma to call the lottery for him.
However, the tactic was unsuccessful, with India once again winning the lottery and piling up in 497 runs in the first innings, and Smith left less impressed by du Plessis's actions.
"It was a strange moment, but for me, it was a little sad," Smith said in comments to Star Sports.
"It just shows the mindset of the South African side. I'm not happy to see it. I would rather see the South African captain standing there, having his position.
"You know, they are looking for the wrong place with the reason they lost. Unfortunately, they haven't played well enough.
"Yes, winning sweepstakes in the sub-continent is a good thing to do, but if you play well enough, you can still compete."
A bad luck trip on the coin toss is du Plessis' smallest problem on the tour which has turned into a horror show for Proteas.
Following the resignation of supporters such as AB de Villiers and Dale Steyn, South Africa has struggled overseas lately, and has become the best and second best on Virat Kohli's side in the current Test series.
After losing the first two Tests with 203 runs and innings and 137 runs, respectively, India's first innings left Proteas staring down the limestone barrel.
Rohit Sharma continued his revival in the Test cricket since it was installed at the top, slamming the first century Double Test, while Ajinkya Rahane also added the first inning century.
India rubbed salt into the wounds of South Africa in the back of her innings with Umesh Yadav trailing five six in 10 shipments before Kohli's declaration.
Source link