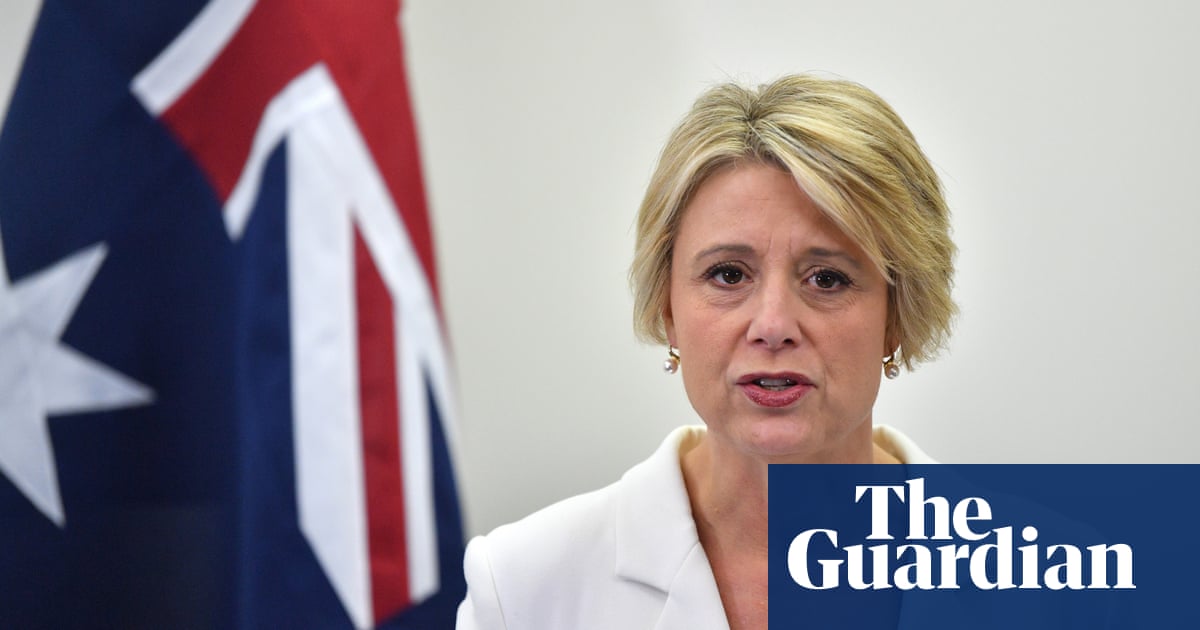 Kristina Keneally has warned the window to bring back Australians detained in prisons and camps in northern Syria closed, on the grounds the government has a moral obligation to repatriate women and children brought to areas previously controlled by the Islamic State by their will. .
The shadow interior minister made comments on Sunday, after the sudden withdrawal of US troops and Turkish invasion of Kurdish-dominated areas led to warnings of Kurdish forces leaving Isis prison and hopes of escape from a camp in al-Hawl, home to around 60,000 women and children with links to Isis.
Keneally also put pressure on the Morrison government to return the people who fought for Isis, pointed to the possibility of Isis awakening if they were left in Syria and argued the government had a "complete tool" to manage the risk of bringing them back to Australia.
Keneally told ABC's Insiders that the interior department had explained to him that while some women in prisons or camps in al-Hawl "remained determined to commit terrorist acts", others were "genuine victims" who were brought to Syria with deception or against them will.
"I think all Australians will agree with the prime minister and [home affairs] minister [Peter] Dutton that 40 or more Australian children or children who have claims of Australian citizenship are indeed innocent victims, "he said.
Keneally said the Morrison government had "complete tools" to detain, prosecute and control "those who will try to harm us", citing a law that allows Australians to be temporarily excluded from returning if they pose a threat and violation to include an infringement declared area.
"The temporary exclusion order was only passed by parliament a few months ago and they are specifically designed to manage and prosecute where the return of foreign fighters fits."
Keneally noted that "while there is a risk to bring these people back, there is also a risk of not bringing them back", citing observers of observers of an independent national security law that foreign fighters who left Afghanistan in the 1970s went on to form Qaeda and reports of Isis members fleeing prison.
Keneally noted that the United States had asked its western allies to bring back people involved in the battle for Isis and he warned of the risk of a prison outbreak.
"Despite the risks, we have legislative tools in place to protect our national security and there are significant risks, both for the region, the world and indeed for Australia if foreign fighters are left in Syria."
Asked if the government should bring them home to Australia, Keneally replied: "If possible, the government needs to consider the options ahead.
"I know, after meeting with the families of some of these women and children, that they have been worried for some time that the window of opportunity to extract these people has narrowed and at one point will be closed."
Keneally said the families "have felt in recent weeks that the government has prepared for extraction" but "only the government can ensure that."
"Where we are now, Australians will expect the government to make the right decisions, both in terms of our national security and morally."
The sudden decision of US President Donald Trump to withdraw US troops from northern Syria has caused concern among the Australian Kurdish community, which accuses the US of leaving the Kurds.
In the extensive interview, Keneally continued her criticism of the failure of the Morrison government to stop asylum seekers arriving in Australia by plane, showing that it might not be known whether asylum seekers who came to Australia had died from working in "exploitative conditions".
Source link