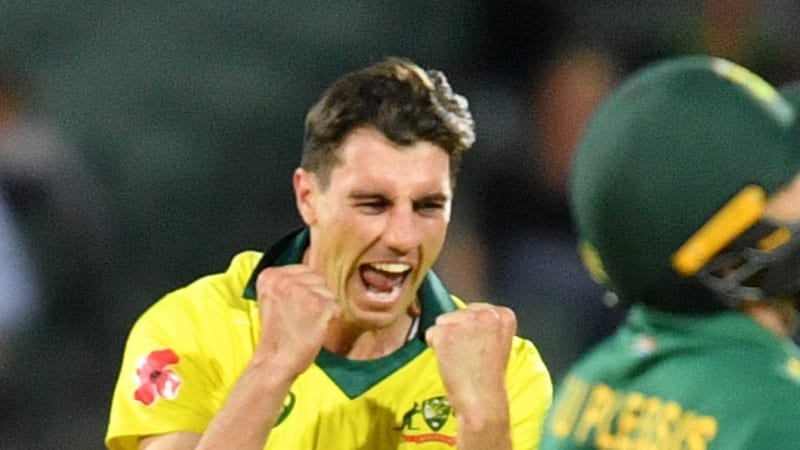 [ad_1]

There are some solid choices in the starting team starting with frontline fast bowlers. Starc, Hazelwood, Cummins, Coulter-Nile locked in an injury bar. A left hand from Jason Behrendorff's range would be nice. I am a fan of Adam Zampa. He wraps his wrists at the age when his type is the key to the success of the best teams. He started dusting in Adelaide but returned with a good game. Aaron Finch throws the dice using the front plate paid off because Zampa does his job. Don't underestimate the pressure in the game. Australia have struggled to get back from a bad position, they have not won since January, and the nation's eyes are watching our national team and their behavior. The order that was late in hitting the total finish was finally enough. He must be a "stick".
Bowlers cannot win all white ball games and batting continues to worry. Staying with some of them will be difficult and changes need to be done now.
The first choice is captain and opening batsmen Aaron Finch. His initial name as captain was not fully embraced by fans who had seen him destroy the T20 attack with reckless neglect, but did not feel the length of the work or leadership. Maybe the community was misled or not led at all because of the calm, simple, and efficient way of Finch. He was not called a deputy captain in a noisy and bombastic culture that might make him truly qualify in the new era. He has significant international experience in white ball cricket, is a consistent runner and under pressure on the field looks like Mr. Wise. Furthermore, he refused to ruffle the queen's hair when they took the goal and away from the histrionic disrespect displayed by people like Marcus Stoinis when he took someone out. The following are examples that must be followed.
His recent reference to off-field events that have an impact on the team is an honest observation of a man who avoids the talk and persuasion of companies that have penetrated press conferences and media releases lately. He is a straight shooter. Heaven knows what he thinks when "elite" and "honesty" are made by syntactic friends and posted on the walls of the dressing room.
Loading
What is needed is a foil Finch. A partner who can survive, but gets a score at a decent speed with a normal cricket punch, someone who can take some of the heat from hungry and skilled basketball players. Opener that has footwork to match a moving ball. The dismissal of Travis's head, Darcy Short, Shaun Marsh et al disqualified them from being effective against the quality of bowling stitches – the Dale Steyn, Kagiso Rabada and Lungi Ngidi were like that.
The World Cup in England starting at the end of May will almost certainly be dominated by stitches and swing bowlers who take early wickets. The theme of victory may include surviving early, keeping the wicket in hand and then cashing when the ball is softer and losing their luster. Even during Friday's extraordinary victory, Australia failed to spend 50 (for the seventh time in a row). Men to help achieve this are clear Usman Khawaja. He has been very successful in domestic 50-over cricket, is a natural opening and has defense techniques to complement the Finch. He must be given as much time as possible to define and improve the partnership with Finch as soon as he returns from injury. He averaged 40 in 10 opening rounds at ODIs but his latest international colored outing returned in January 2017.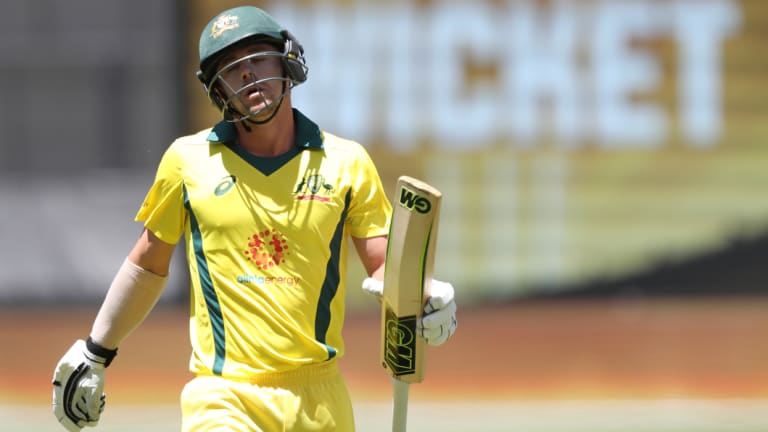 I think they have to stay with Travis Head but maybe at four or five. Of course I have not counted Steve Smith or David Warner in this order because they will not be eligible until the end of March. They must find the form quickly, maybe sanity will rule and they will be allowed into state cricket after Big Bash – it will be a victory for everyone. After the ban, Warner opened, leaving Khawaja at the first drop (especially in seaming conditions), Smith at four o'clock, Stoinis at five o'clock. If Stoinis can run, he can qualify as a versatile player, bowling is quite extraordinary in Adelaide and proves why he must be chosen in front of Mitchell Marsh.
It would be great if Glen Maxwell entered at the age of six and played with freedom that could start well. Maxwell needs the top to pass a new ball so he can grow and take Australia past the number 300. He doesn't succeed as a surviving batsmen, who spends folds – don't expect miracles when he comes in 4-40. Alex Carey at seven and the order began to look capable of making enough for bowler players to survive.
Loading
In short, the changes that have to be made are those that cannot be done now with Smith and Warner suspended and Khawaja injured (and if Steve Smith continues to bowling his leggings at the cricket club then Australia might have their second wrist spinner whose top ranks now carry )
I wonder if this nation feels the love of cricket after the success of the Adelaide Oval? It's been a long time since one of the "only" series that doesn't mean it has so many meanings.
Winning certainly defeats defeat.
Geoff Lawson is a cricket columnist for The Sydney Morning Herald.
[ad_2]

Source link