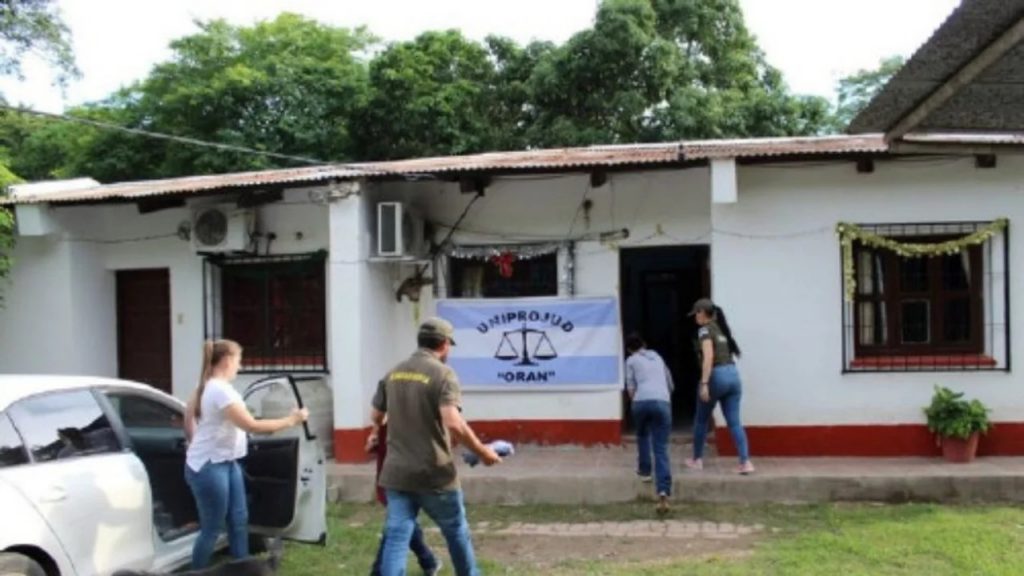 [ad_1]

Evo Morales' government on Wednesday filed a question statement by the National Gendarmerie of Argentina that a woman from Mar del Plata recently rescued in Bolivia would be a victim of human trafficking for decades in Boliva, although she clarified that she would support all necessary investigations .
"National police (Bolivia) are dealing with the hypothesis that this is not a case of trafficking," government (Interior) minister Carlos Romero said at a press conference.
According to the Argentine gendarmerie, the 45-year-old woman was victimized by trafficking 32 years ago and is located in the Bolivian border city of Bermejo. When saved, he was with his 9-year-old son.
Romero highlighted some elements that "attracted attention", such as the woman who had an identity card and was involved in retailing food in the town of Bermejo, "an activity that develops normally, in public."
"There has never been a report or indication of suspicious activity," he said. "This complaint is quite generic" and "preliminary information undermines the human trafficking case hypothesis".
Despite these doubts, Bolivian government and police Oliviano will collaborate on all necessary investigations, he said.
The woman, according to the Argentine gendarmerie, was restored to her hometown, Mar del Plata, on the morning of December 24 along with her 9-year-old son.
According to information contained in Federal Justice records, the woman remained in Bolivia since 1987, deprived of her freedom. At that time he was only 13 years old and had arrived in the northern country to accompany his younger brother, who was dating a Bolivian citizen.
[ad_2]

Source link