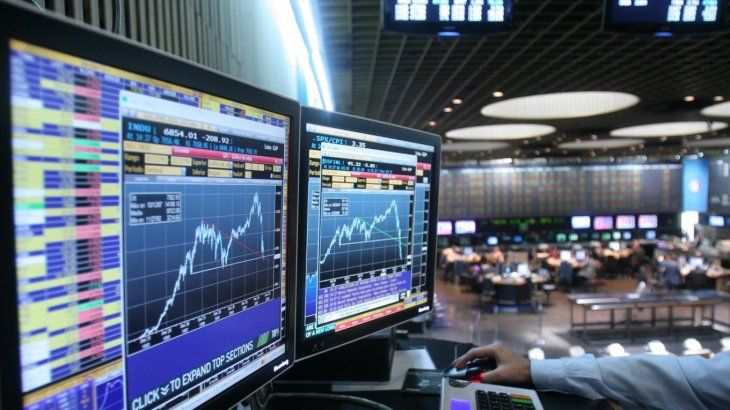 Merval accumulated in that year an almost 50% collapse measured in dollars, and only one up 0.7% in pesos (For annual inflation of almost 50%). The fierce turbulence of the exchange rate (the exchange rate rose more than 102%), coupled with the worsening of all macro variables hit a hard blow for almost all domestic stocks, also conditioned by storms in emerging markets, before rising levels in the US (and due to capital outflows from developing countries), and the constant danger shown by the US-China trade war (now also adds to the danger of a global economic slowdown).
"The big surprise this year is the fall of all asset prices in emerging markets from early February, but especially very vulnerable countries, such as Argentina and to a lesser extent Turkey, which accuse currencies of being denominated in their currencies", explained Gustavo Neffa, partner and director of Research for Traders.
Without too distinguishing sectoral levels and regardless of company fundamentals, some shares lost more than 115% in dollars, and almost 65% in pesos.
The only exception is Petrobras Brasil, which rises in nominal terms more than 160% reached a jump of more than 110% in dollars, supported by the Bolsonaro effect.
This time or peso level, the big winner in the first two years of President Macri's administration, can overcome the currency crisis (who brought two BCRA presidents in just three months), and not even dollar bonds, they act as shelters.
"A dream of continuity in compression spreads is forgotten, country risks more than doubled and losses of more than 20% in dollar parity are a big headache for investors", defend strategist Diego Martínez Burzaco from MB Inversiones. Only Lete in short-term dollars will eventually become a protection asset, conservation of capital in dollars, and acceptable income for new (and difficult) conditions in our country.
The debt market has been closed for Argentina, which has been forced to use the IMF, which is evidence of the level of debt vulnerability in early 2020 when IMF money ran out.
"Bonds were unable to find a balance price. We saw the country risk almost 800 points, it seems to start recovering and we can break 600 points, but unfortunately we passed 800 points again", explained Christian Buteler, a financial analyst.
In recent months, the market seems to have found a "certain balance" but everything is "very weak and the exchange crisis cannot be considered complete", warns Buteler. For Neffa, the monetary tourniquet implemented from October gave peace to the exchange market, but it did not solve the problem of funds and highlighted depression activity.
The best in 2018: Brazil's Petrobras

Among several newspapers that ended in nominal increases during 2018, the route Petrobras Brasil (+ 161% in pesos), driven by the victory of right-wing candidate, Jair Bolsonaro, which resulted in a better business climate in neighboring countries, while the company was able to achieve better results.
On the podium, Spanish shares Repsol, that even though they continue to trade in the country after leaving YPF, they operate with little liquidity in the public panel, which is where they are among the most winners are purely statistical. Where the three things mentioned appear: wholesale exchange rates, whose value doubled this year, up from $ 18.67 at $ 37.70. Something similar happened with euro: from $ 23.58 at the end of December 2017, up 92.2% to $ 45.32.
In the top ten, some sovereign bonds in dollars (contributors in pesos), which moves higher by the effect of a leap in American currency against the domestic currency (although it should be noted that measured strictly in dollars all securities fall this year).
The worst this year: PBI coupons
Among the main annual losses, the most important PBI coupon in peso (-81.4%), which shows a setback in Argentina's growth expectations: we started this year with an estimated increase in GDP, and ended with a truly negative number, which will remain in 2019. Opportunities that the country grows more than 3.2 %, the level required for payment of this instrument is triggered.
Furthermore, we listed several general panel actions, which sank to more than 64%. For example, footwear manufacturers Grimoldi It was hit by a fall in consumption in the middle and upper population. A Longvie similar happened: with a decrease in purchasing power very little decided to renovate kitchens, hot water tanks, among others, and a portion of the demand shifted to cheaper brands.
Meanwhile, Costanera Endesa (the largest electric power company through thermal processes in Argentina) suffers as one of the most inefficient companies in the sector, something investors are paying attention to, explained Rafael Di Giorno, director of Proficio Investment.
Agrometal, the engine manufacturer, is one of the most difficult this year. He began to expand his factory in debt, but the interest rate increase finally gave him trouble, given that almost all the machines purchased by the agricultural sector were through credit, now practically frozen.
One of the companies highlighted in this negative rating is Cablevision (This is part of the leading panel) was convicted of not officially opening the merger with Telecom, a process that has not been completed too long, and has made many investors nervous.
Another Merval index company that appears in the "red list" is the beginner stock market Supervielle Group. He recorded a huge drop when he reported a big loss due to a bad exchange rate bet. The market questions the risk control system. There was a change in management to reverse the unpleasant feeling left by this event on the company's lap, explained Di Giorno.
Source link