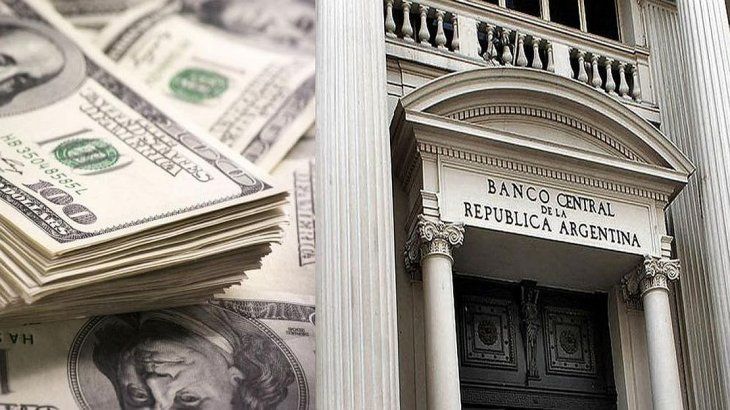 Since the assets of the monetary authority reached a historic record high of US $ 77,481 million on April 9 – the date when the fourth disbursement was US $ 10,835 million by the IMF under the standby loan entered. They did not stop falling in the following days, reaching the level of $ 66.994 million on Friday May 17 (temporary data).
I mean, BCRA's gross reserves accumulated 25 consecutive decreases, during which period they recorded a decrease of US $ 10,487 million (-13.5%), or an average daily decline of US $ 420 million. It is worth remembering that on April 22 they experienced the biggest daily setback in that period due to the amortization and Bonar interest in 2024, amounting to US $ 3,861 million. For this we must add $ 60 million in bleeding every day that the entity led by Guido Sandleris sells every day because of the treasury.
For now, "The possibility of intervention by BCRA, even operating only from expectations and the future, will allow certain exchange rates to calm down. What starts worrying is the continued decline in International Reserves", experts from Delphos Investment warned this week.
For its part, financial analysts Christian Buteler linking the decline in Central coffers with the release of investors from Argentina. "If you have Letes maturity of US $ 1,400 million, and you only renew US $ 1,000 million, the $ 400 million difference will not be reinvested in this country, and it will disappear. There is one reason why the reserves go down".
He added that there were "also price differences, for example, with swaps, and with $ 60 million a day sold by BCRA because of the treasury, but the large number of decreases did not exist".
Esteban Domecq, the director of Invecq, explained that "This decrease in reserves was mainly due to payment of debt, capital and interest services, amounting to US $ 6.7 billion; second, daily sales based on accounts and orders of the Ministry of Finance; and to a lesser extent, on valuing assets where reserves were invested".
On the market, however, some see the concern of decreasing these reserves because they occur without BCRA intervening in the exchange market, using dollars from their cash, and while their permanent private practice provisions are maintained. I mean, two variables which can further accelerate the decline in reserves.
"In 30 days we ate all of the IMF's spending last month, which was equivalent to 14% of the reserves. Really, dynamic concerns. We know that there are debt maturities, but here are more dollars than those obligations"Buteler stressed.
However, Domecq, unlike Buteler, does not see a worrying situation at this time. "It must be understood that most of the dollars coming from the IMF are only to pay for the end of Treasury debt, given access to financing is lost."
For now, "the adjustment of the real exchange rate reverses external imbalances (trade balance, tourism balance, etc.), with which the pressure on the exchange rate is lower. Also, you don't see out of deposits in bank dollars, which is very important, because U S $ 30,000 million is deposited, u $ 16,000 is embedded in BCRA ", said the director of Invecq.
Source link