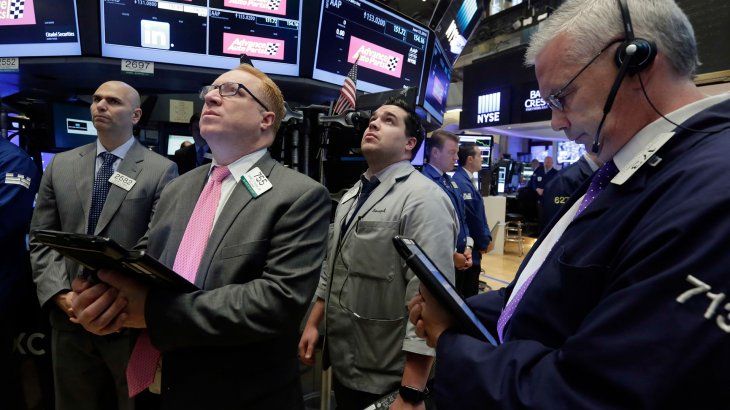 that The Dow Jones Industrial Average rose 229.24 points, or 0.99 percent, at 23,291.3 units; The S & P 500 rose 17.32 points, or 0.70 percent, to 2,503.06 units; and the Nasdaq rose 53.87 points, or 0.82 percent, at 6,638.39 units.
Referring to the Argentine effect, the highest increase was registered by Transportadora de Gas del Norte (3.8%), Banco Francés (3.2%) and Banco Macro (3.1%); while the most important losses were recorded by IRSA (6.2%), Tenaris (1.1%) and Ternium (0.9%).
Europe
that Europe's main stock markets closed Monday with mixed trends last session 2018, which is end a globally negative year for the market.
In London, the FTSE-100 closed in red but was almost stable (-0.09%), at 6,728.13 points. However, throughout the year, London has lost 12.48%, worst results since 2008 and the international financial crisis.
For its share, the Paris Stock Exchange rose 1.11%, ending at 4,730.69 points, a Rebound which hardly reduces the total loss of 2018, which reached 10.95%, the worst result since 2011.
In Madrid, the IBEX 35 also rose 0.54% to 8539.9 points, in this session shortened by the New Year celebration. In the last 12 months, the Madrid field lost, 14.95% of its value.
The Milan and Frankfurt exchanges remain closed.
Source link