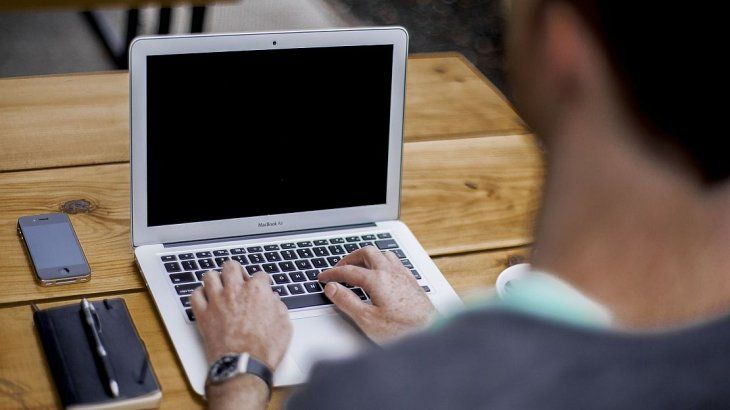 Randstad, a global leader in Human Resources services, was launchedas 8 trends identified by a team of specialists in talent management as the most important for the new year.
"Work as we know it is in the midst of major changes throughout the world and Argentina, even with an economy characterized by uncertainty, not spared the impact of this revolution and a paradigm shift"he insisted Andrea Ávila, CEO of Randstad for Argentina and Uruguay.
"Identifying and understanding trends occurring in work ecosystems is very important for organizations that must develop and adapt to plan recruitment and talent management strategies that are effective and sustainable over time ", he added.
1. Stable technological progress will be the norm.
While adhering to technological progress is a challenge, workers now expect a high level of digital sophistication in their field of work. Entrepreneurs must overcome this reality by giving the digital world its relevance in its true dimensions, adopting technologies that enable them to innovate and provide the training needed to help their collaborators in the use of new tools.
2. Changes in how, when, where and why the work will be sustainable.
The company offers more flexibility to its employees. This implies a greater fluidity between personal and work life, which is why it is common for people to carry out their "personal life" tasks during working hours and bring home from work in "rest" hours. Employers also realize that the commitment of their workers grows when they become involved in company goals, the reason why they made an effort to link the worker's achievements with those of the company to gain a competitive advantage
3. Training will be offered anytime and anywhere
When a company does not offer significant opportunities to learn and grow, employees leave. Providing relevant, timely and on-demand training opportunities will be one of the most important talent retention strategies for 2019. In addition, personalized career development will also become more popular because companies recognize the benefits of having workers who are committed to career coaches to help them advance their professional growth.
4. Diversity and inclusion will occupy a central place.
Companies must focus on diversity and inclusion to attract wider talent groups. After all, Having a variety of ideas and perspectives is a key element in innovation and can help encourage better business decision making. Diversity and inclusion are values ​​that will require the acceptance of everyone, especially senior managers.
5. Entrepreneurs must focus on recruiting potential and retention of candidate talents.
When searches remain open for a long time, companies are forced to invest more time and money in the recruitment and selection process, while overloaded teams are less effective. Employers must think differently about what makes qualified candidates, focusing more on "essential" attributes than on "desired" attributes. In addition, they must be creative to improve and encourage talent retention in the medium and long term.
6. Corporate culture will affect the quality of candidates who submit their searches.
Positive organizational culture is a big attraction for candidates who evaluate various employment opportunities, which is why It is increasingly important for companies to share external messages that accurately capture and transmit their work environment. And while it's tempting to communicate only the positive things highlighted by employees from their workplace, it is important that this communication authentically reflects the work environment of the company.
7. Performance measurement tools will develop.
The internal process of evaluating worker performance will be smoother, combining new models that provide continuous feedback. This will have a direct impact on the promotion process, which instead focuses on several promotions in a rigid and structured manner, will be oriented towards a more gradual promotion and remuneration structure where managers will encourage employees to take on new challenges permanently.
8. Artificial intelligence (AI) will tend to be a job category.
While some organizations today regard technological tools as a formal part of their workforce, which changes from artificial intelligence disorders. Artificial intelligence – even though it is newly created – is a growing segment of the workforce. However, technology – far from being a human replacement – helps him become more productive and get results that are more valuable in his duties.
"In a context marked by unstoppable technological advancements, training is a difference for any company that wants to continue to appeal to the labor market. Organizational culture, sustainability, social commitment, and diversity will become increasingly important main assets of the company's brand, before candidates who prioritize companies that offer jobs with a purpose. Added to this trend is a continuous search for greater flexibility, other factors that grow and are very important when retaining talent ", stressed out Andrea Ávila.
However, every company is different, organizational leaders who take the time to assess how this trend affects their company, will be better prepared to defend it. flexible, creative and profitable companies facing a future where change is constantly consolidated.
Source link